Students of NRS, PUGA flagged off on educational and motivational tour
By
Reach Ladakh Correspondent
Changthang, Sep 18, 2013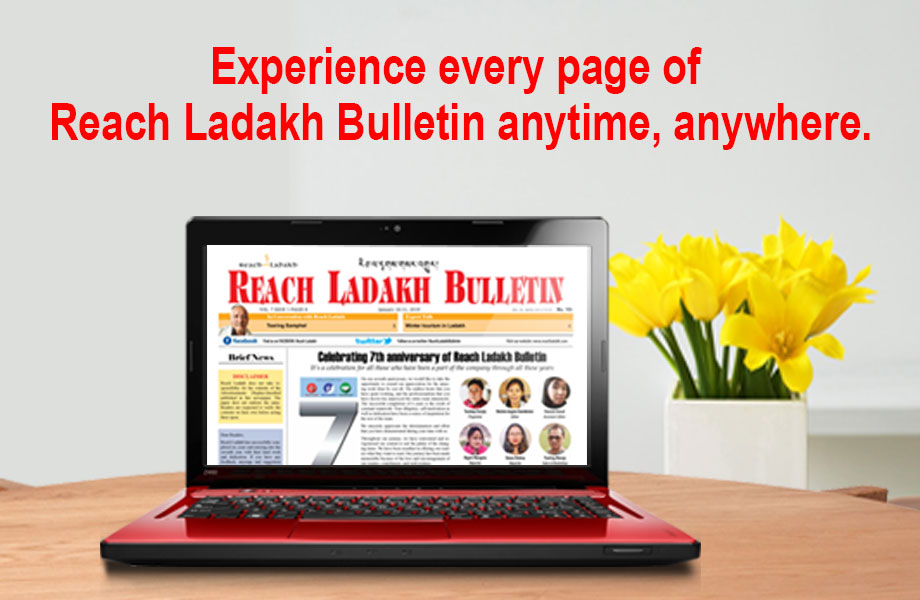 Changthang :
A motivational tour of Operation Sadbhavana was flagged off that had been organized by 4th Battalion the Sikh Light Infantry in which 20 Students and two teachers from Nomadic Residential School, Puga were taken to Chandigarh, Delhi and Bodhgaya. The school was established in 2004 by the Ladakh Autonomous Hill Development Council and has 120 Students from seven nomadic villages.
The tour was flagged off on 20th August during which they visited Chhatbir Zoo, Nek Chand Rock Garden & Sukhna Lake in Chandigarh Rashtrapati Bhawan, India Gate & Qutub Minar in Delhi and Mahabodhi temple, Thai temple, 80 feet Buddha statue in Bodhgaya. They also visited the famous Nalanda University the Xuen Tsang museum and the Shanti Stupa at Rajgir.

The highlight was their visit to OTA Gaya wherein they met Major K.T Stobdan of 1st Ladakh Scout, resident of Nimoo, who briefed them on OTA Gaya. The tour was so much inspiring to the fascinated students that they all wished to volunteer to join the Indian Army.

The exposure and their experience with the rest of India have renewed their commitment to the Nation and oneness with rest of India. The organizers achieved much more than their aim and have built an ever stronger relationship of mutual respect with the local populace. Such efforts from the Army will not only win their hearts and mind, but also their commitment towards Nation building.