CEC invites CM to lay foundation for Nubra Bridge
By
Reach Ladakh Correspondent
Leh, Aug 03, 2013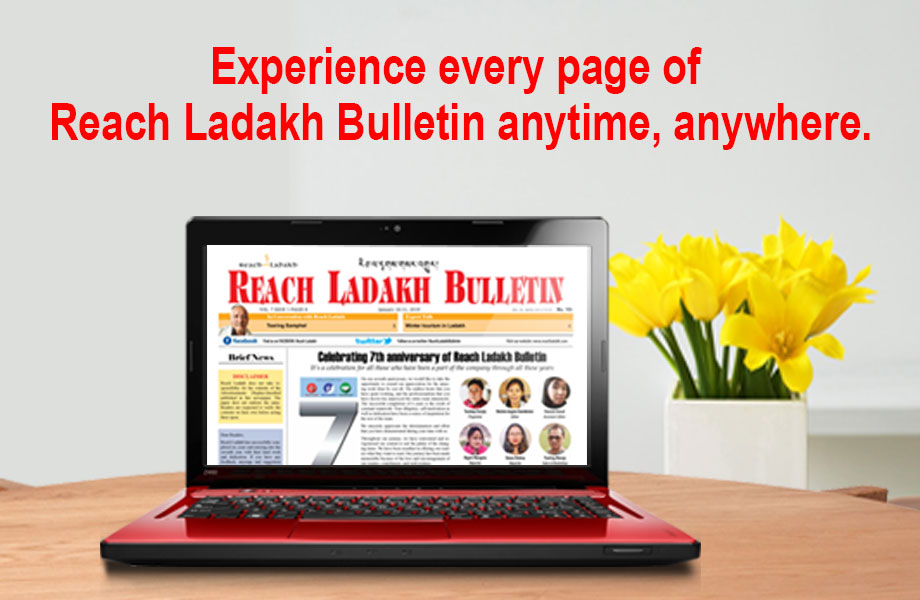 Leh :
CEC LAHDC Rigzin Spalbar on 1st August formally invited the J&K Chief Minister Omar Abdullah to lay the foundation stone of the Shatse-Dakney Bridge in Nubra this month. Minister for Works Abdul Majid Wani and Minister for Urban Development Nawang Rigzin Jora will also be present on the occasion. Chief Minister's office will communicate the date of the event to LAHDC later.

The CEC took the matter with the Chief Minister's office today in the light of the decision taken in a meeting held at Leh on 1st August in the presence of Minister for Urban Development Nawang Rigzin Jora, and the Councillors of Nubra region. Keeping in view Ladakh's short working season, LAHDC has already started execution of works on the Shaste-Dakney bridge site.

Shatse-Dakney Bridge along with Rongdo, and Tsati bridges are sanctioned under NABARD at a cost of Rupees 34.95 Crore. Councillors of Nubra valley expressed gratitude to Nawang Rigzin Jora and Rigzin Spalbar since it was because of their repeated efforts with the State Government and NABARD that these bridges got sanctioned although the revised estimates was almost three times on the original ones.