10-day Ice Hockey Training Camp under Fit India Movement concludes in Kargil
By
Reach Ladakh Correspondent
Kargil, Feb 17, 2020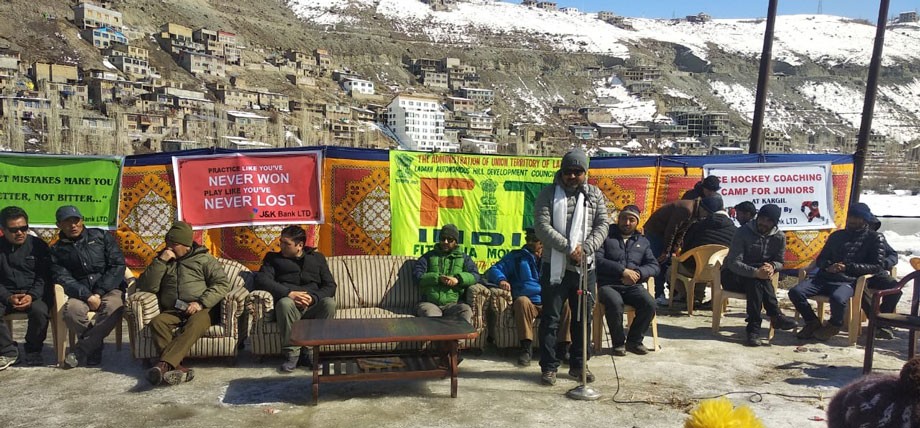 Kargil :
A 10-day Ice Hockey Training Camp organised by District Youth Services and Sports Department Kargil and sponsored by J&K Bank Kargil concluded at Ice Hockey Rink Bemathang on February 16.
During the training camp, 50 beginner Under 14 and Under 17 boys and girls were imparted training of Ice Hockey skills with special focus on Fit India Initiative. 
Ghulam Muhammad, Additional Deputy Commissioner, Kargil, chief guest said that water reservoirs in different villages should be constructed in such a way that children having passion for Ice Hockey are able to use them as an option to practice the game during the winter season. 
He suggested Sports Department Kargil to identify such reservoirs that can be developed in multipurpose ways. 
Later, certificates were distributed among the trainees. A large numbers of spectators were also present on the occasion.