WWF India organizes two-day workshop: Kargil Youth as Nature Guide
By
Reach Ladakh Correspondent
Kargil, Jan 09, 2020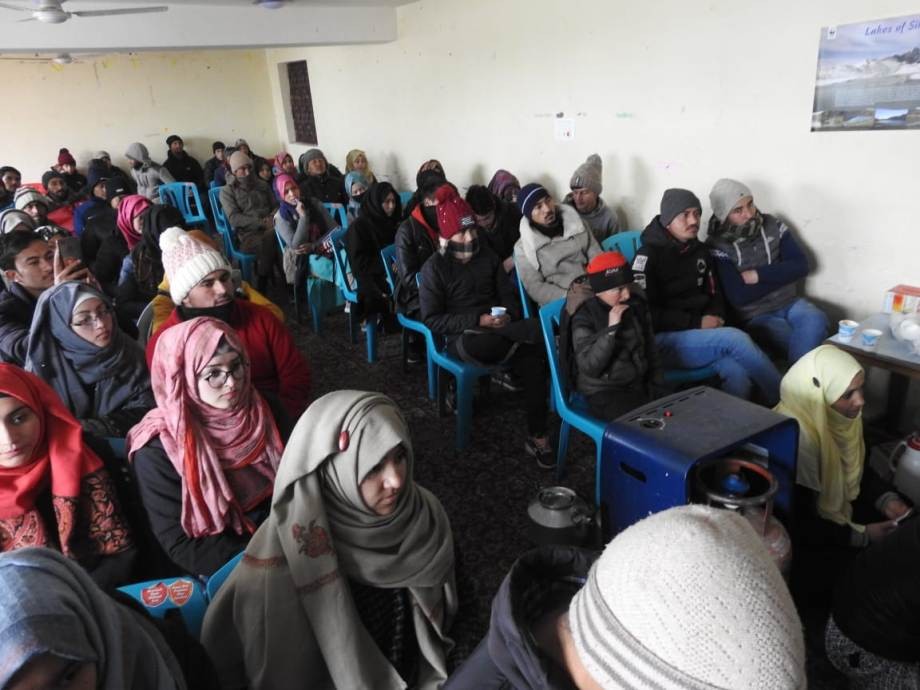 Kargil :
A two-day workshop themed 'Kargil Youth as Nature Guide', organized by WWF India in collaboration with the Wildlife Department Kargil, Roots Ladakh and Youth Initiative Kargil was inaugurated by Muhammad Ali Chandan, Executive Councilor for Wildlife on January 8 in Kargil.
Muhammad Ali Chandan said that Hill Council Kargil is committed for the conservation of wildlife fauna and flora in the district. He said concrete measures such as special surveys on habitats of wild animals and their population, human-wildlife conflict and others are being taken to achieve the goal.
Chandan further appreciated the organizers of the workshop and assured full support from Hill Council Kargil in their future endeavours.
Raza Ali Abidi, Wildlife Warden Kargil spoke about the initiatives of Wildlife Department and advised the young volunteers to render their service towards wildlife conservation with dedication.
Muhammad Kazim, Representative of WWF India briefed about the objectives of the two days workshop as well as the interventions and programmes of WWF India regarding the preservation of wildlife and nature.
Ajaz Hussain Munshi, senior scholar spoke about the Brown Bear protection initiated by the Roots Ladakh and Syed Sajjad from youth presented a detailed presentation on youth and volunteerism.