Voters awareness program held in Taru and Umla villages
By
Reach Ladakh Correspondent
Leh, Apr 15, 2019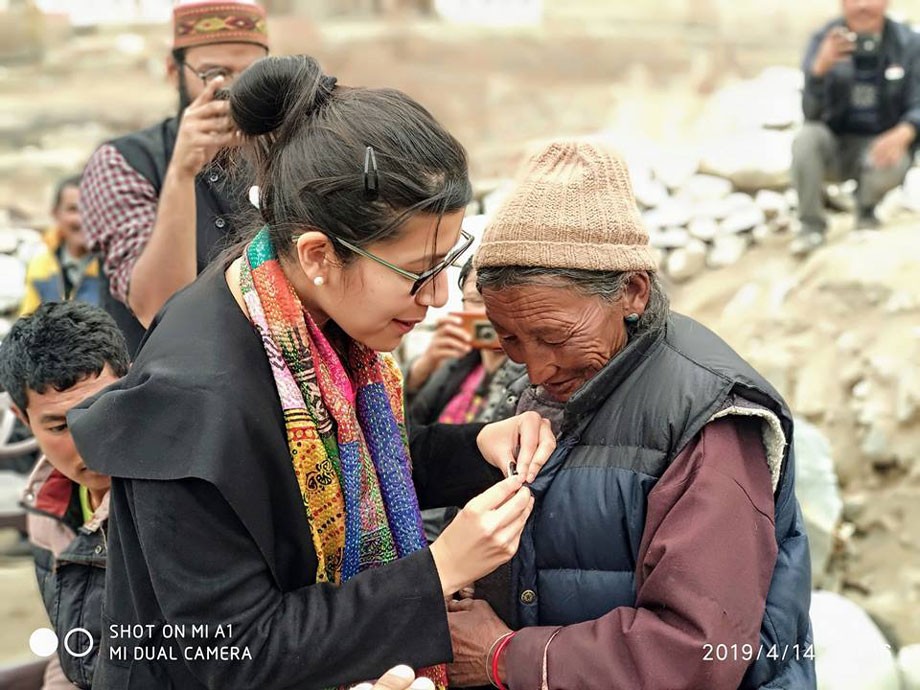 Leh :
District SVEEP team conducted voters awareness programs in Taru and Umla villages on April 14.
Avny Lavasa, DC/ District Election Officer along with Sachin Kumar, ADC and Abdul Wahid, Naib Tehsildar were present.
SVEEP master trainers spoke about the importance of participating in elections and educated people on the election process and casting votes on EVM machine. Also, briefed about the importance of VVPAT machine.
The badges "My Vote Counts" was distributed among the villagers.
Avny Lavasa spoke about the importance of people's participation in elections. She urged the villagers to exercise their right to vote without any fear or influences to elect a sensible and responsible political representative. 
"India is known for its foolproof & impeccable election process all over the world and we should all feel proud to be part of this election process", she added. 
Training and demonstration on EVM/VVPAT were also conducted to make people familiar with the process of voting using EVMs.