University of Ladakh launches official website
Varsity needs the support of UT Administration in terms of financial, infrastructure and other facilities, says VC
By
Reach Ladakh Correspondent
Leh, Dec 30, 2019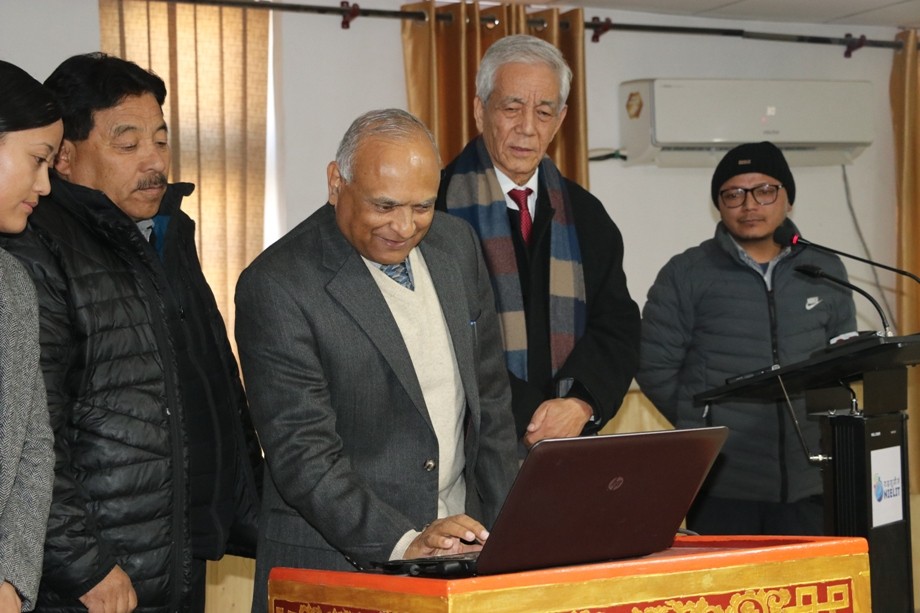 Leh :
The official website of the University of Ladakh (www.universityofladakh.org) was launched by R.K Mathur, Lieutenant Governor Union Territory of Ladakh on December 26 in Leh.
 
National Institute of Electronics and Information Technology (NIELIT) Leh along with the professionals of Ladakh has developed the website. This was followed by the launch of Ladakh University Common Entrance Test (LUCET) prospectus. 
 
Also Gyal P. Wangyal, CEC, Hill Council, Leh launched the audiovisual advertisement of the University of Ladakh.
 
Quoting the lines of C Phuntsog, VC, University of Ladakh, RK Mathur said, "Tourism and agriculture may last or not, but the long term future of Ladakh is associated with higher education. This is something which can't be taken away from the future generation of Ladakh". 
 
He also added that UT administration shall give its intense priority on higher education and support the University of Ladakh.
 
RK Mathur explained that the New Education Policy by the Government of India targets at least 50% of the eligible children must go in for higher education and all higher education must be interdisciplinary. He said that he would endeavour to fall in line with the new education policy as soon as it is approved.
 
Talking about the importance of vocational education, RK Mathur said that vocational education will be very important for Ladakh because we need expertise in different fields like tourism, travel management, agriculture, horticulture, food processing pashmina and many more.
 
He appreciated the Ladakh University for coming on the ground so fast with their plans and wished all success to Ladakh University.
 
Gyal.P Wangyal congratulated the people of Ladakh and students for the launching of the website and hoped that problems of Ladakhi students pursuing higher education will be solved with the functioning of Ladakh University in future. 
 
C. Phuntsog said that the University of Ladakh needs the support of UT Administration in terms of financial, infrastructure and other facilities and people of Ladakh must own the university by sending their children to this university for higher studies. 
 
He also announced that students across the world can now file their application online for admission in Ladakh University.
 
Prof. Deskyong Namgyal, Controller of Examination Ladakh University briefed about the admission procedure for academic sessions 2020 and 2021.
 
Imteeaz Kacho, Registrar Ladakh University; Mumtaz Hussain, Executive Councillor for Minority; Dr. Ishey Namgail, President MC Leh; Sargun Shukla, SSP, Leh; Moses Kunzang, Special Officer Ladakh University/ ADDC, Leh; Prof. Farooq Ahmad Khan, Rector Satellite Campus, Leh and Principals of Degree Colleges of Ladakh were present.