Umang Narula convenes meeting with director-level officers of Leh , Kargil
By
Reach Ladakh Correspondent
Leh, Nov 06, 2019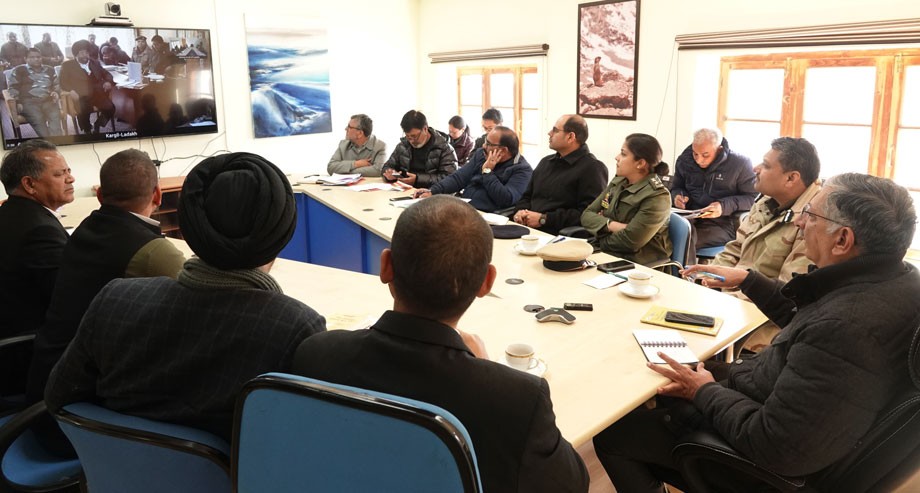 Leh :
The first Director Level meet of both districts of Leh and Kargil was convened by Umang Narula, Advisor to LG, UT Ladakh on November 5 in the conference hall of his office. 
He said that the new set up of Union Territory would be a greater opportunity for the people of the land as well as for us to better delivery, and as such, everyone must strive hard to do better than before, he added.
Narula said that we have to follow a new system in this new set up and gave directions to the officers to come up with suggestive write-ups about specific legal issues so that sustainable solution could be reached out to the problems. Talking about budget allocations of Ladakh for the next financial year, Advisor cautioned the officers about the careful formulation of the budget to avoid any inappropriate alterations. 
Taking cognizance of the difficulties of the winter season, he enquired about the present status of preparedness in Leh and Kargil mainly in terms of stocking essential commodities and urged to gear up their efforts to ensure stocking of the required amount of all important items.
Umang Narula also held a similar interactive meeting with the high-level officers of Kargil district through video conferencing and enquired about the functioning of various directorates and status of preparedness for the winter months. The DC Kargil apprised that 95 percent of stocking of essential commodities has been completed for Kargil district so far.
During the meeting, Rigzin Samphel, Commissioner Secretary Ladakh and Sachin Kumar, Deputy Commissioner Leh gave important inputs on various issues.
SS Khandare, IGP Ladakh and director level officers were present during the meeting.