Seminar on 'Life History of Guru Padmasambhava' held in Leh
By
Tsering Dolkar
Leh, Aug 31, 2019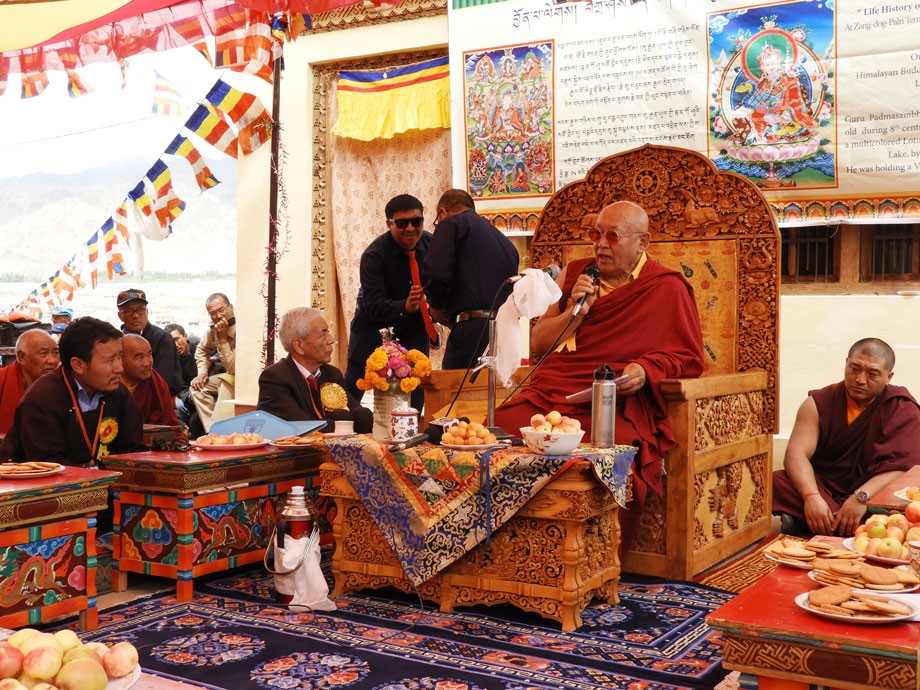 Leh :
A seminar on 'Life History of Guru Padmasambhava' was held on August 30 at Zang-dog-Palri temple.
His Holiness Chetsang, chief guest reminiscent the role and work done by Guru Padmasambhava. His Holiness also explained the establishment of Buddhism by King Trison Detsen in Tibet. Guru Padmasambhava was invited to Tibet by King Trison Detsen where he built a monastery.
His Holiness advised people of Ladakh to avoid alcohol consumption and added that along with the development in different field people need to develop their mind, compassion and peace.
Jamyang Tsering Namgyal, MP Ladakh briefed about Guru Padmasambhava and his role in spreading of Buddhism. He asked today's generation to reminisce the stories of such legend which can inspire and encourage the masses.
C. Phuntsog, Vice-Chancellor of Ladakh University, articulated how Guru Padmasambhava emerged as a legendary figure not only in Tibet but also across the Himalaya and Swat Valley (Urgyan yul). 
He also explained the three main branches of Buddhism; Theravada, Mahayana and Vajrayana. And during the 10th century when Buddhism started to disappear in the Indian continent, only the Vajrayana form of Buddhism was in practice. 
Guru Padmasambhava, known as the second Buddha was recalled by the experts and executive members present at the seminar.
Venerable Shedup Chamba, President, All Ladakh Gonpa Association lead the discussion where His Eminence Bakula Rangdol Nima Rinpoche, various other experts and members took part in the session.