PM Modi's 'Plastic Free' drive launched in Leh
By
Tsering Dolker
Leh, Sep 11, 2019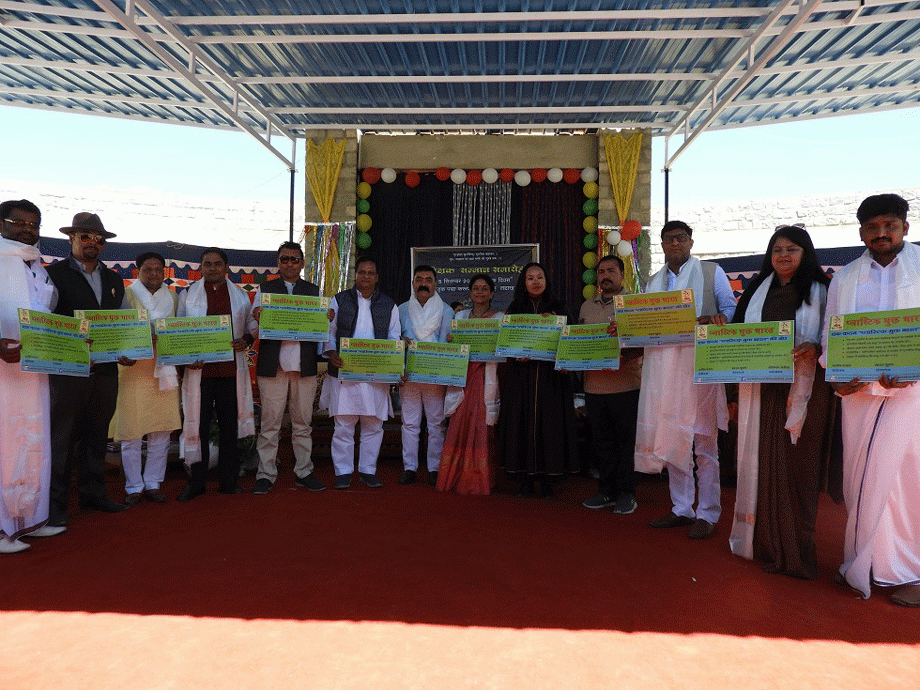 Leh :
Marking the 150th birth anniversary of Mahatma Gandhi this year, a logo of plastic-free initiative led by Prime Minister Narendra Modi was launched on September 5 at Druk Padma Karpo School.
The programme was organised by Team Bharat and Youth of India.
Anoop Kaipalli, National coordinator Bharat Niti spoke about the principles of Mahatma Gandhi and the growing power of Indian economy.
He also discussed importance of nature and stressed on banning the use of plastic.
He further appreciated Druk Padma School for making plastic and chewing-gum free campus.
Dr. Nandita Pathak, Brand Ambassador of Swachh Bharat Mission GoI, Dr. Bharat Pathak, Vice Chairman, Mahatma Gandhi Rural Development Education Council, Hyderabad, Tashi Gyaltson, BJP state secretary and Stanzin Kunzang, Principal Druk Padma Karpo School, teachers and students of the school were present.