Passing out parade; 207young recruits of Ladakh Scouts takes oath
By
Stanzin Dasal
Leh, Aug 31, 2019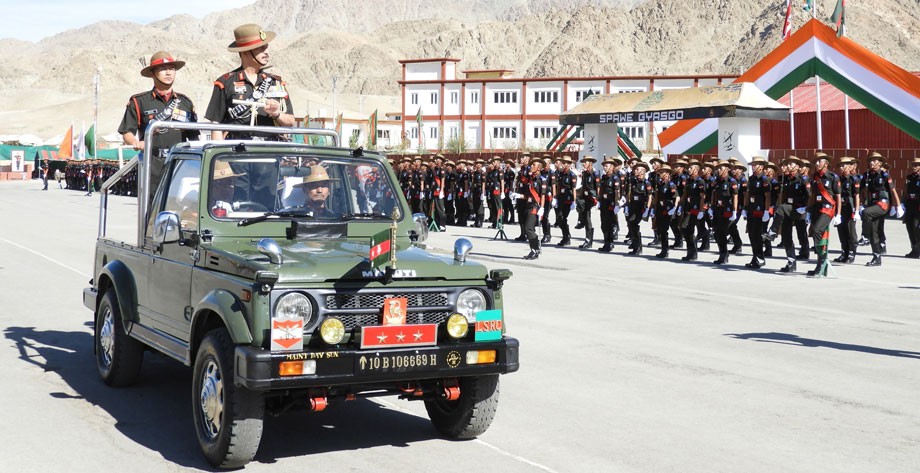 Leh :
A batch of 207 well-trained recruits pledged to serve the nation during the passing out parade on August 31 at Ladakh Scout Regimental centre.
The parade was reviewed by Lieutenant General YK Joshi, GOC Fire & Fury Corps.
Lieutenant General YK Joshi congratulated the young soldiers on completing their training and stepping out to serve the nation with utmost dedication and loyalty. He also appreciated and congratulated the parents of the young soldiers for encouraging their son to join the Indian Army.
Talking about the privilege to join Indian Army and serve the nation, he urged the young soldiers to strive hard in pursuit of excellence in every field. He further added that the soldiers will uphold the sovereignty of the Nation against all odds in true spirit.
The young soldiers were trained in weapons, field engineering, map reading, navigation, rock climbing, drill, physical training, camp training and Hindi training.
Medals were awarded to the young soldiers who have excelled in different fields during their training. Also, Gaurav Padak was presented to the serving and retired personnel of the regiment whose sons have joined the regiment.
 Civil and military dignitaries, war heroes of the regiment and parents of the recruits were present on the occasion.