Officials from Ministry of Animal Husbandry, Govt of India, visit Leh
Aims to study potential and scope of animal husbandry sector
By
Reach Ladakh Correspondent
Leh, Aug 28, 2019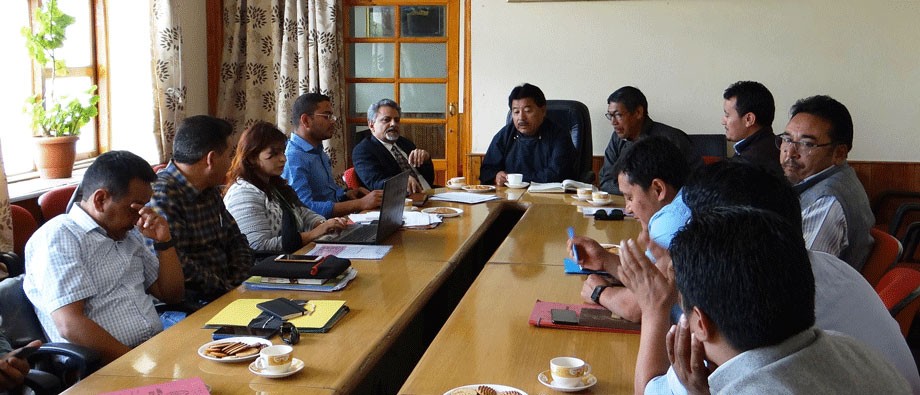 Leh :
A team of officials reached Leh to study the potential and scope of Animal Husbandry sector in newly created Union Territory Ladakh.
Gyal P Wangyal, CEC called a meeting with Dr. O.P Chaudhary, Joint Secretary, Ministry of Animal Husbandry, Government of India on August 26 at Council Secretariat Leh.
Potential of Pashmina, strengthening of farm animals and Sheep Husbandry, conservation of rare species like Yak and Camel, health care coverage of animals, ambulance facilities, nutrition supplement schemes and fodder development schemes for both the districts were discussed.
Dr. O. P Chaudhary requested both the Councils of Leh and Kargil to prepare a detail project report (DPR) of all the sectors of Animal and Sheep Husbandry and submit it to the Ministry of Animal Husbandry Government of India soon.
Gyal P Wangyal thanked Dr. O. P Chaudhary and his team for visiting Ladakh and hoped that all the pending projects of Hill Council Leh will be taken care of by Modi Government under the upcoming special package.