Meeting held to discuss child-related issues in Leh
94% Corporal punishments, 39% Child labour and 44% substance abuse recorded in Leh
By
Tsering Dolker
Leh, Sep 04, 2019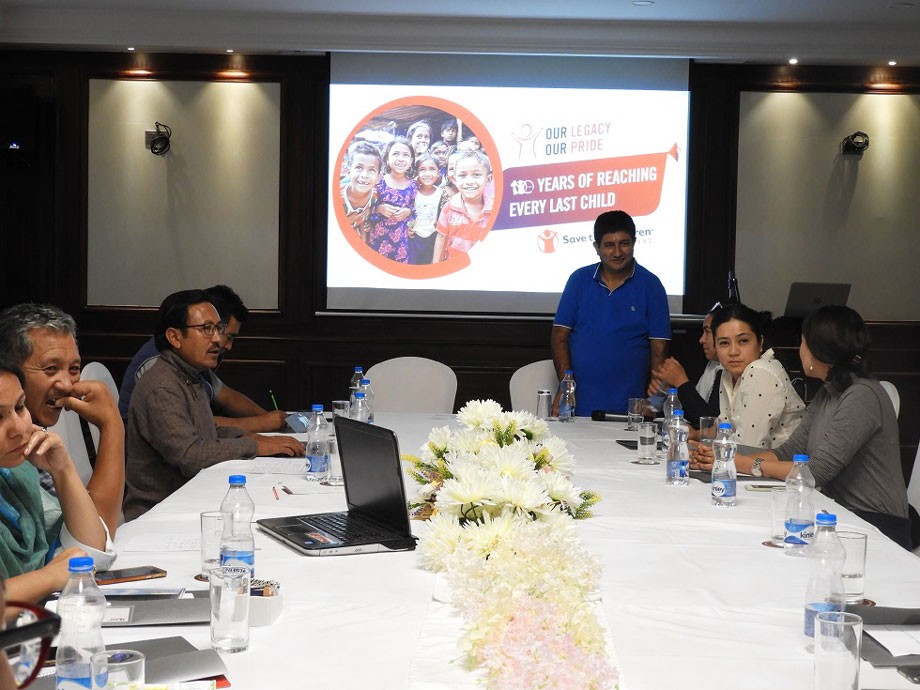 Leh :
A meeting to discuss child-related issues in Ladakh was convened by Save the Children in collaboration with Integrated Child Protection Scheme (ICPS) on August 31 in Leh. 
The discussion was held between the concerned stakeholders of child protection and media fraternity. 
Mohd. Sharif Bhat, General Manager, Save the Children talked about various child-related issues being faced in Leh district. He explained about the District Need Assessment (DNA). 
He informed that according to Save the Children primary study and analysis, 94% of Corporal punishments, 39% Child labour and 44% of substance abuse were recorded in Leh.
Various children related issues such as corporal punishment, child abuse, substance abuse, child labour, disability, bullying, discrimination, STDs and HIV/AIDS were discussed. Emphasis was laid on spreading awareness on adolescence issues, child rights and moral education.
Mohd. Sharif Bhat stresses on the necessity of peace education, parenting skills, various campaign and inspection in different schools and hostels. 
Sarla Chhewang, Member, Child Welfare Committee (CWC), briefed about the role of CWC. 
She informed that CWC monitored nearly 26 schools around Leh and conducted awareness programs on sexual abuse, corporal punishment, substance abuse and many others. Also, she said that CWC along with other departments of District Inspection Committee inspected residential schools and hostels.
During the meeting, emphasize was made on working with coordination among all the stakeholders.