Market Checking team conducts inspection, fine imposed against erring shopkeepers
By
Reach Ladakh Correspondent
Kargil, May 14, 2019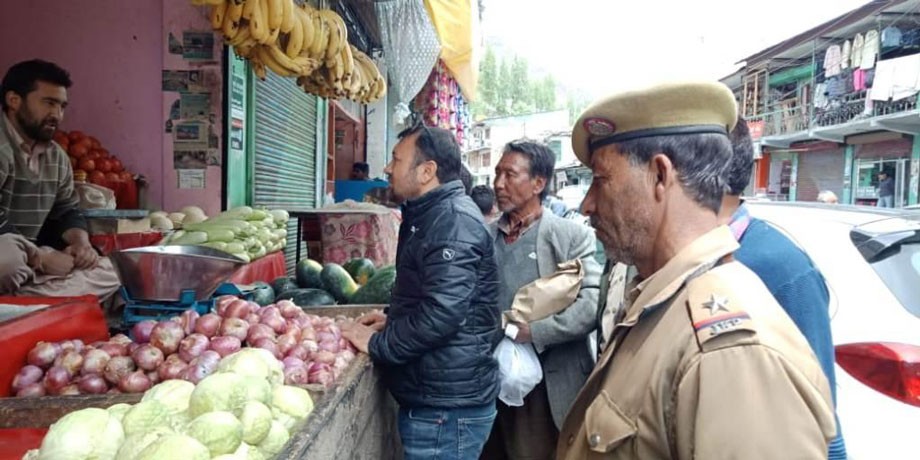 Kargil :
Under the directions of the Deputy Commissioner, Kargil, Baseer ul Haq Choudhary, a massive market checking of Kargil town was carried out from Fatima Chowk to Islamia School Chowk, all fruit mandis of Kargil town and other business establishments were checked on May 14. 
An inspection team headed by Tehsildar Kargil Muhammad Salim Wazir accompanied by the members of the Enforcement Wing of FCS&CA, Inspector Food Safety, and Municipal Committee and Police personnel took the stock of the town. 
The team thoroughly inspected over 70 establishments and took stock of the hygienic conditions of food items like vegetables, fruits, meat and other food items available in the market. They also checked the charging of rates and other set standards.
During the inspection, 10 establishments were penalized right away for violating the Food Safety and Standards Act 2006 and Essential Commodities Act. A fine of ₹ 4700 was collected from the offenders on the spot. 
Huge quantity of stale fruits and vegetables were also seized and destroyed. 
The shopkeepers and traders were asked to display the rate list prominently at their establishments besides maintaining cleanliness.
Meanwhile, the Deputy Commissioner has appealed all the traders to avoid black marketing or hoarding and warned of stern action against the violators under rules.
Specific directions have also been issued to the concerned officers to carry out frequent inspection and checking of the market to curb overcharging, black marketing, and use of polythene and sale of substandard food items.