L-G ,Ladakh, meets Minister for Food Processing Industries
Pitches for developing food processing industry in Ladakh
By
Reach Ladakh Correspondent
New Delhi, Dec 23, 2019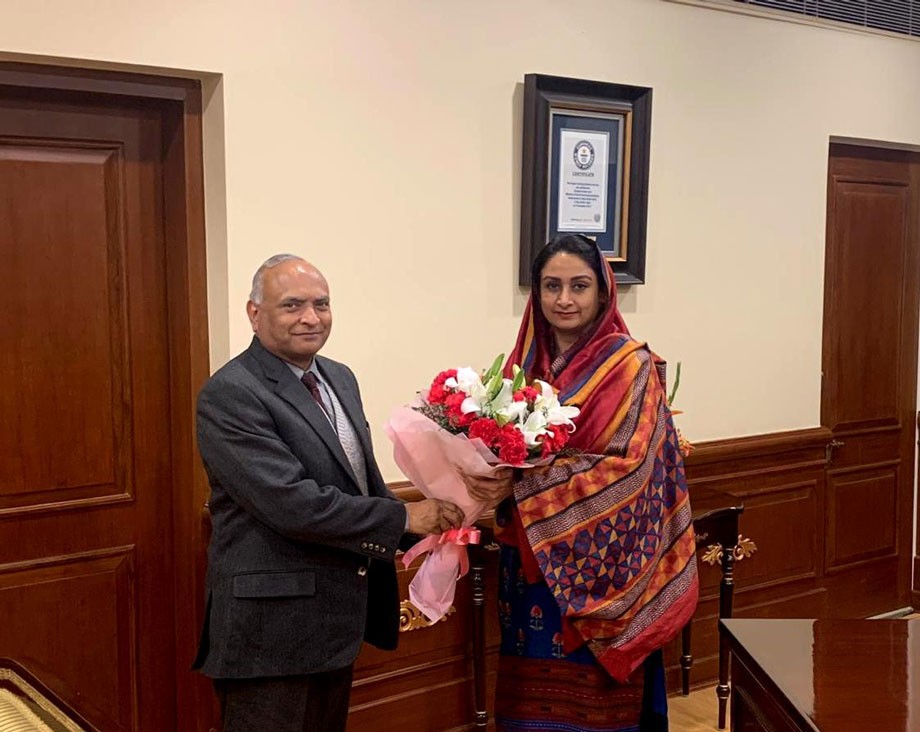 New Delhi :
Highlighting a potential of developing food processing industry in Ladakh, RK Mathur, LG Ladakh met Minister for Food Processing Industries (MoFPI), Harsimrat Kaur Badal on December 21 at Panchsheel Bhawan.
R K Mathur highlighted various fruits, aromatic and medicinal plants available within the region. He raised the need for developing village level processing units and subsequent marketing policies.
Harsimrat Kaur Badal assured that the ministry would provide all possible assistance in terms of training, sensitization of schemes, funding etc. She also expressed interest in developing a mini-food park in the region and long-term collaboration with Ladakh based institutes such as DRDO, DIHAR and SKUAST to help the food processing avenues.