Leh celebrates Losar festival
By
Reach Ladakh Correspondent
Leh, Dec 30, 2019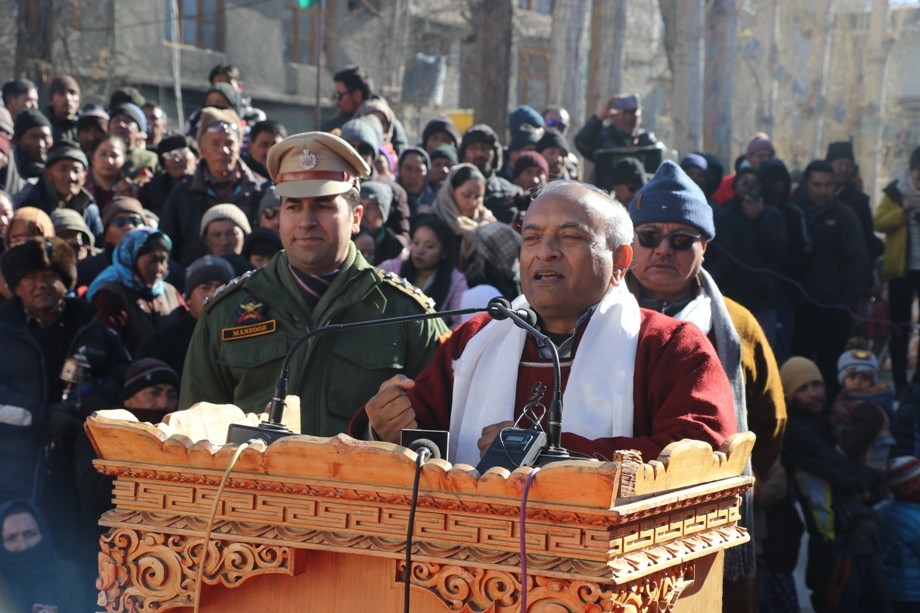 Leh :
With traditional welcome and rituals, Losar-Ladakhi New Year celebrated with great enthusiasm on December 27 at Chowkhang Vihara.
It was organised by Ladakh Buddhist Association in collaboration with the Departments of Tourism and Culture.
R.K Mathur, Lieutenant Governor Ladakh, chief guest greeted the people of Ladakh on Losar and appreciated the common nature of striving together, their deep faith in communal harmony, sense of giving back to the society what they have received from it, and a genuine smile on their face.
He said that the Losar marks the beginning of a new year, and the long pending demand of the people of Ladakh has fulfilled in the form of UT which will pave a pathway for prosperity and development.
He advised everyone to work together in creating a better future for the coming generation and said that it is the right time to grab the opportunity to shape Ladakh by making it socially strong, culturally rich, economically and ecologically prosperous.
 
Glimpses of auspicious Losar traditions of Chuchot, Choglamsar, Heshuk, Nimoo, Basgo, and Wanla villages made the event colorful.
Gyal P Wangyal, CEC, Hill Council, Leh; Rigzin Samphel, Commissioner/Secretary; PT Kunzang, President LBA, other dignitaries, and people were present.