L-G visits Zanskar valley
By
Reach Ladakh Correspondent
Zanskar, Dec 30, 2019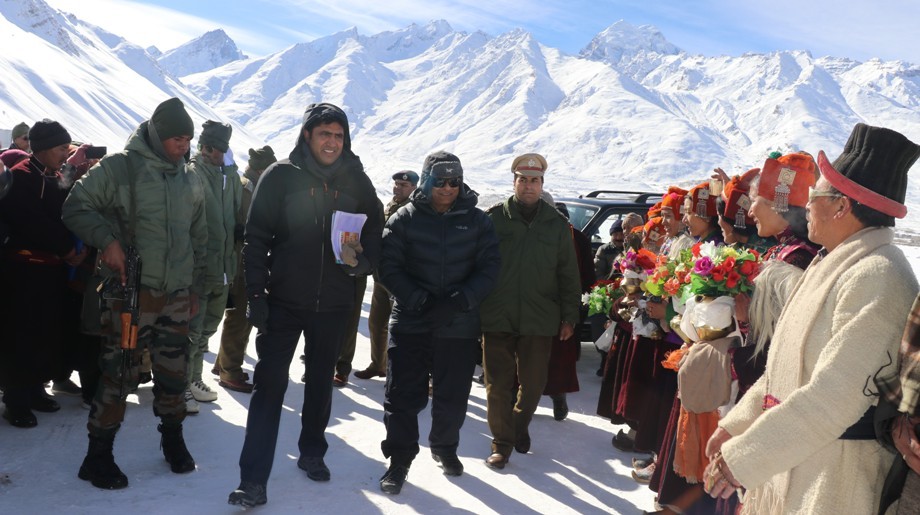 Zanskar :
After assuming the office of the Lieutenant Governor of Ladakh, R.K Mathur, visited Zanskar on December 29.
A ceremonial Guard of Honour was presented on his first visit.
R.K Mathur met various delegations of Sarpanches, Panches, nambardars, religious and political representatives, official & social groups and various other organizations.
The delegations presented their issues related to roads, water, irrigation, communication, health, education and many more. R.K Mathur assured suitable follow-up for each issue. He handed-over the satellite phones to Padum and Cha constituencies of Zanskar.
R.K Mathur also visited the Army base camp at Padum. 
S.S. Khandare, IGP Ladakh; Baseer-ul-Haq Choudhary, Deputy Commissioner Kargil; Dr. Vinod Kumar, SSP Kargil and Pankaj Raina, OSD to LG Ladakh accompanied R.K Mathur during the tour.