Kargil observes Janata Curfew, thousands stay indoors
Tireless duty by frontline workers hailed
By
Reach Ladakh Correspondent
Kargil, Mar 23, 2020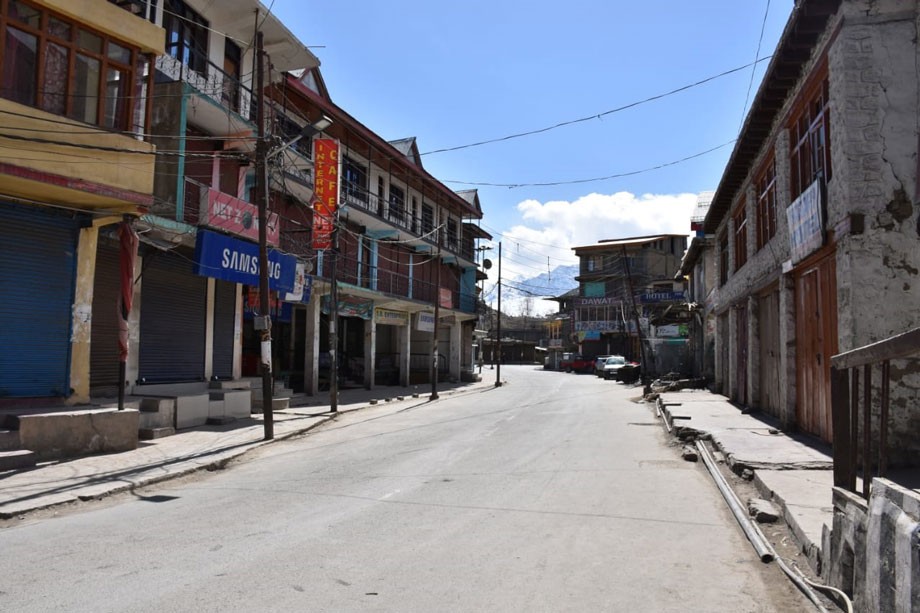 Kargil :
Thousands of people in Kargil confined themselves indoors while showing their serious participation in the social distancing exercise to help contain the spread of COVID-19.The 14 hour Janata Curfew called by the Prime Minister Narendra Modi which started at 7:00 am on March 22.
All markets and establishments remained closed across the district while as roads and streets wore a deserted look.
 
Later, at 5:00 pm patients at District Hospital Kargil, Isolation Center at Polytechnic College, Quarantine Center at GNM Nursing School and other health centres across the district as well as common people stood up and clapped for the doctors, paramedical staff and all other frontline workers, volunteers, individuals and organizations while expressing deep gratitude for their tireless efforts in the fight against Coronavirus.  
 
Meanwhile, Feroz Ahmad Khan, Chairman and Chief Executive Councillor, Hill Council, Kargil and Baseer ul Haq Choudhary, Deputy Commissioner, Kargil extended their gratitude to the people for their cooperation in the successful conduct of the Janata Curfew across the district.
 
The CEC and DC said that by restricting themselves at homes people have done a noble job to prevent the spread of the Coronavirus.