Kargil celebrated World Red Cross Day
By
Reach Ladakh Correspondent
Kargil, May 09, 2019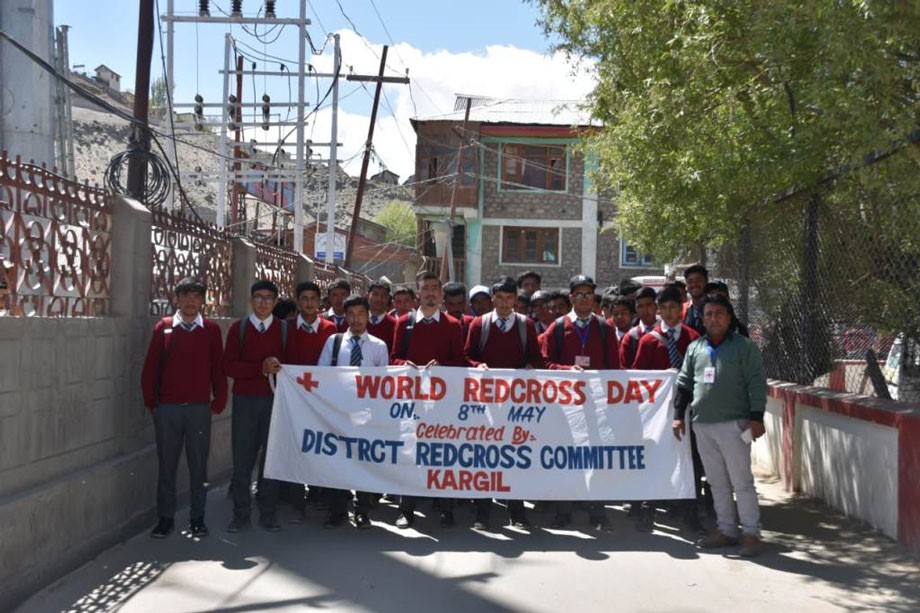 Kargil :
Underlying the service of Red Cross Society towards the welfare of the needy, Deputy Commissioner, Baseer ul Haq Choudhary urged people to contribute to Red Cross activities on the International Red Cross Day, May 8 at Auditorium Hall.
Highlighting the importance of World Red Cross Day, DC said that organizing such programmes will help to educate people about the importance of Red Cross Society. He requested the youngsters to volunteer for human welfare and develop in them the principles of universality, impartiality, love, care, and sympathy.
Meanwhile, Vice President District Red Cross Society Kargil, Khalid Amin spoke on the occasion and expressed views on World Red Cross Day. He urged the participants to inculcate the spirit of charity for the welfare of the needy.  
To mark the day, hundreds of students from both Girls and Boys Higher Secondary School Kargil participated in a rally earlier. The students were holding placards and shouting slogans about the fundamentals and underlying objectives of the Red Cross and Red Crescent Movement. 
As a gesture of appreciation to Red Cross, a donation of Rs 5000 in the form of cheque was also contributed by a student of Delhi University Nasreen Fatima towards Red Cross Fund.