Jail Review Committee chairman visits District Jail, Leh
By
Reach Ladakh Correspondent
Leh, Dec 24, 2019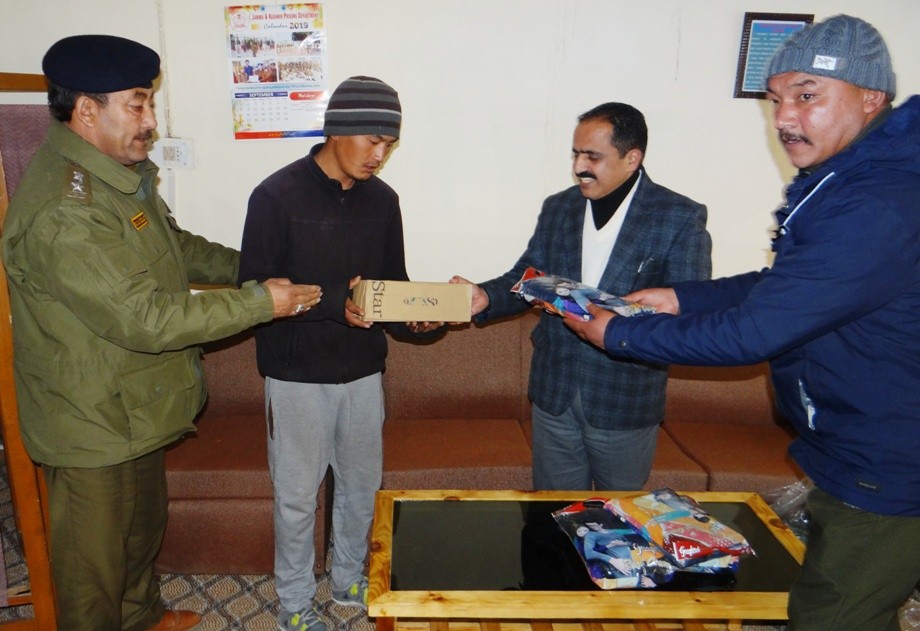 Leh :
Warm clothes to the jail inmates/detainees was distributed by Ranbir Singh Jasrotia, Principal District & Session Judge/Chairman Jail Review Committee also Chairman, District Legal Services Authority (DLSA) on December 23 at District Jail Leh.
Superintendent District Jail Leh, MM Khan and Assistant Public Prosecutor Leh, Tsering Phuntsog was also present.
Ranbir Singh Jasrotia interacted with the jail inmates and inquired about the arrangements and facilities like diet, health, hygiene, sanitation, and medical facilities. He also lauded the efforts of concerned staff and department for providing timely facility and requirements for the inmates. 
The jail inmates expressed their gratitude to the Chairman Review Committee Leh for donating warm clothing in this freezing winter month.