ITBP celebrates 5th International Yoga day at Sindhu Ghat
By
Reach Ladakh Correspondent
Leh, Jun 22, 2019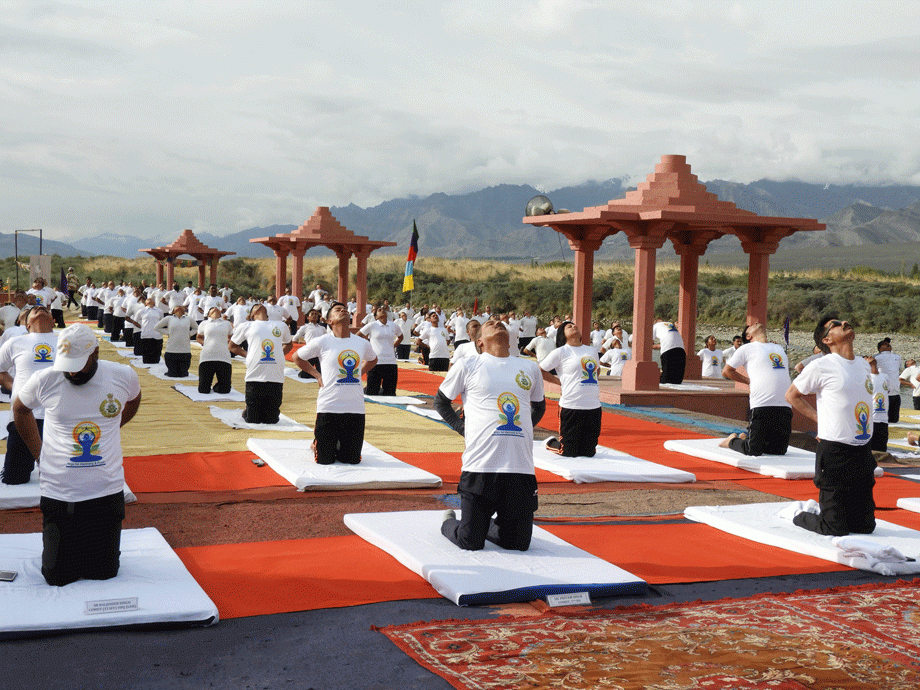 Leh :
Marking the International Yoga day celebration, Indo Tibetan Border Police practiced different yoga asanas or posture on the banks of river Indus on June 21 at Sindhu Ghat. 
The yoga session was organised as guidance/instructions laid down by Ministry of Ayush, Govt. of India.
Officers and personnel of North-West Frontier, Sector Headquarter, and units of ITBP took part.
The Yoga session was conducted under the supervision of Yoga instructor qualified from 'Morarji Desai National Institute of Yoga'. The participants were introduced to various Yogasanas by the Yoga instructors like Kapalbhati, Pranayama, Taadaasan, Anulom-Vilom and Meditation.
Davinder Singh, Dy. Inspector General, North West Frontier ITBP present in Leh, was the chief guest.
He highlighted that the ITBP personnel are deployed in far-flung areas, at heights above 18000 ft and the physical difficulties at such high altitude can be overcome by practicing Yoga every day.
Also, he stressed on the benefits of yoga in day to day life and how the health of personnel can improve by practicing yoga daily.
He further added that the positive effects on the physical and mental state of the personnel can be gained by incorporating Yoga in their daily routine.
S. S. Deshwal, DG, ITBP came all the way from New Delhi and joined ITBP troops to celebrate Yoga day in Lukung on the bank of Pangong Tso.