ICAR-CAZRI carries intensive exploration of Phyto-diversity in Leh
By
Reach Ladakh Correspondent
Leh, Aug 28, 2019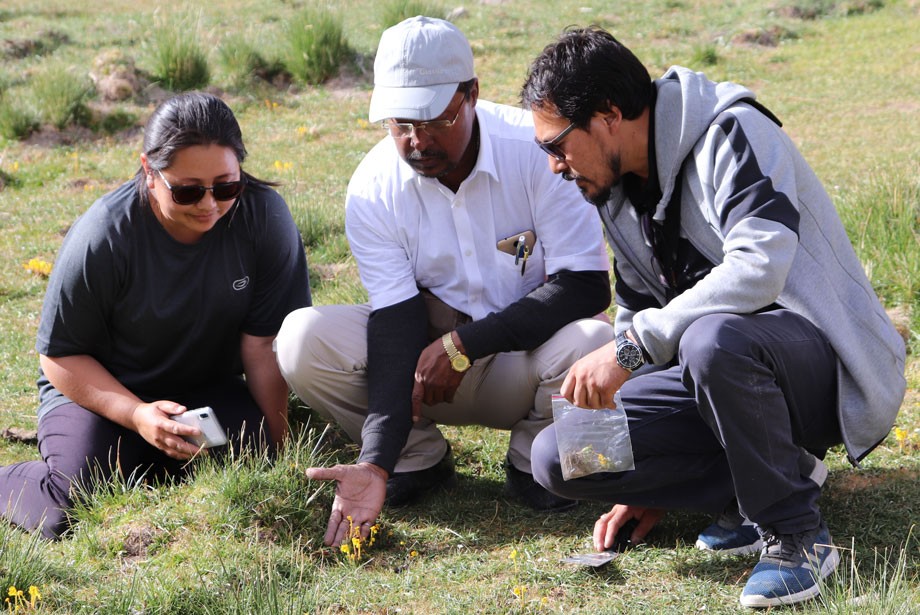 Leh :
A team of Indian Council of Agricultural Research – Regional Research Station, Leh of Central Arid Zone Research Institute (CAZRI) carried out an expedition to explore the plant diversity in several sites of Changthang and Nubra region from August 10 to 14.
The team was comprised of Dr. Anurag Saxena and Dipankar Saha, Senior scientific member and Jigmat Stanzin, Stanzin Landol, Rigzin Dorje and Mohd. Raza, Technical members.
While interacting with the people, the scientific members said that with the varied bio-climates and vegetation types, the cold deserts of Ladakh is regarded as an important phytogeographical area and elevation in the Himalayas adds new dimensions to the floristic and vegetation diversity. Also, the altitudinal variation linked with latitudinal and longitudinal parameters has resulted in diverse bio-climatic types.
 
The team further added that a serious effort is underway to have a detailed and intensive phyto-diversity exploration followed by preservation with a way forward to develop biodiversity informatics platform as an interactive natural resources repository (physical and virtual) of Ladakh region.
Ensuring long term sustainability of this region and its people in terms of these very basic natural resources, ICAR has entrusted regional research station to develop repository of information on the state of natural resources for this region.