Health Department, Kargil, organises training-cum-awareness programme on mental health
By
Reach Ladakh Correspondent
Kargil, Feb 10, 2020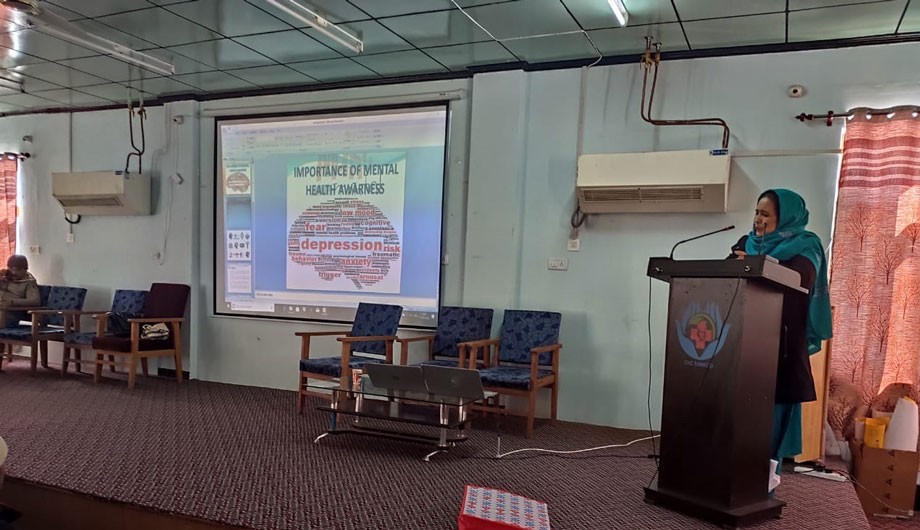 Kargil :
Training cum awareness programme on mental health was organised by the Department of Health, Kargil at Community Health Center Sankoo on February 8.
Around 200 paramedical staff of Sankoo zone participated in the training programme. 
Resource persons including the Nodal Officer Mental Health, District Hospital Kargil and  Dr Fatima Nissa, RMO; Dr Munawar Hussain Wazir, Block Medical Officer Sankoo and Zakir Hussain Psychologist, District Hospital Kargil briefed the participants about various aspects of mental health disorder, mental disorders and their reasons, significance of early detection and treatment.
Dr.Fatima Nissa through presentation on depression and mental health disorders underlined the importance of awareness about the connection between physical and mental health, the importance of this interdependence in the prevention of illness and suggesting suitable treatment when an illness either physical or mental is diagnosed.
She also highlighted the need to prevent stigma and discrimination against people living with mental disorders which badly affects their education, employment and access to care. 
Meanwhile, Zakir Hussain, Psychologist gave a presentation on Obsessive Compulsion Disorder (ODC). 
The speakers also stated that a large amount of human potential is lost due to non-treatment of mental illness and the need of the hour is to raise awareness on the importance of mental health and the necessity of effectively integrating it with public health.