Governor meets several delegations in Kargil
By
Reach Ladakh Correspondent
Leh, Jul 23, 2019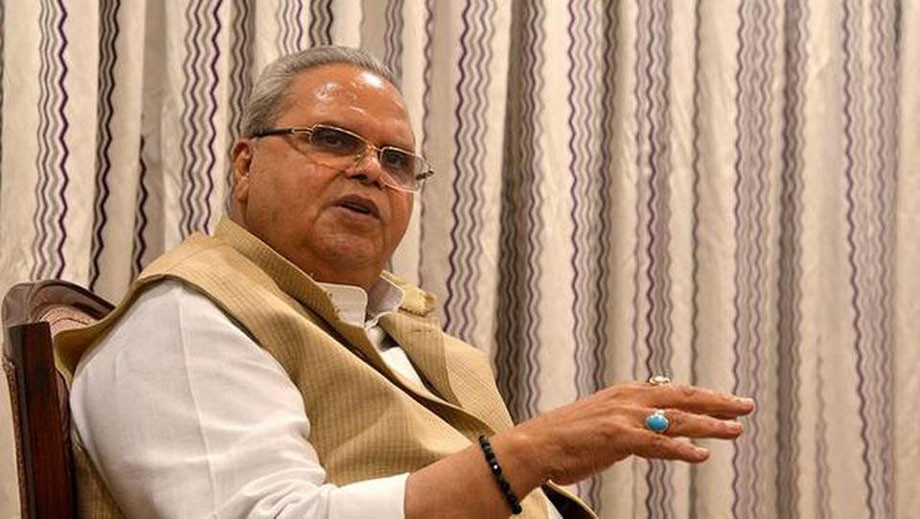 Leh :
Around 16 delegations including Anjuman Jamiat-ul-Ulama Isna Ashria Kargil, Imam Khomeini Memorial Trust (IKMT) Kargil, Anjuman e Sahab Zaman Sankoo Suru, Buddhist Association Kargil and other religious, political and social organisations met Governor Satya Pal Malik on July 21 in Kargil. 
The delegations put forth their demand including early completion of works on the 200 bedded hospital at Kurbathang, early start of work on Zojila Tunnel, opening of Kargil- Skardu road, survey for Railway Connectivity to the district, expediting work on AMRUT projects for development of Kargil town and sanction of new projects for town beautification, establishment of multispecialty hospital and revival of adventure tourism activities in the district.
Other demands raised by the delegations included delimitation of Assembly constituencies, grant of district status and assembly segment to Drass, separate district status to Sankoo, construction of Panikhar-Pahalgam-Kishtwar, Hanu-Turtuk and Drass-Tilel-Gurez-Bandipora roads, opening up of Degree College at Sankoo and Shakar Chiktan besides development of winter sports activities in the area, release of the pending wages of the casual laborers working in different departments, establishment of Degree College at Sankoo and measures for preservation of the colossal Buddha statues.
A delegation of All Zanskar Coordination Committee demanded grant of district status to Zanskar, delimitation of Zanskar Assembly Constituency, reservation of MLC seat for minorities in Kargil district, construction of small airstrip at Zanskar, creation of separate division for execution of works on NH 301, restoration of Pawan Hans Helicopter Service between Zanskar and Kargil as well as Leh and speedy construction of Nimo-Padum-Darcha Road. 
  
Ladakh Buddhist Association Kargil Unit delegation put forth demands like delimitation of LAHDC Kargil constituencies and creation of separate constituencies therein for Buddhist minorities, allotment of land for construction of Buddhist colony at Kargil and Jammu, creation of posts for Bhoti teachers, Minority Property Safety Act Bill, construction of Buddhist Monastery/Temple in Kargil town, creation of separate district for Buddhists of Kargil by merging areas from Shargole to Khaltsi, tourism development package for upliftment of Buddhist monuments and other related demands.
Employees Joint Action Committee (EJAC) reiterated the demand for sanction of Special Duty Allowance (SDA) in favour of the employees working in Ladakh Division and reservation in promotion for SCs and STs while as a delegation from the Bar Association Kargil demanded for establishment of Consumer Court in the district and early start of work on the construction of Court Complex at Kurbathang Kargil.
Meanwhile, the delegation of Students Educational Movement of Kargil (Ladakh) projected demand for extension of infrastructure in the degree colleges of Kargil, extension of subject combinations in University Campus,  degree colleges and higher secondary schools, establishment of public libraries in various blocks and other related demands.
The Governor assured them that all issues would be given due consideration and the genuine concerns would be fulfilled in a phased manner.