Former CEC Dorjay Motup passes away
By
Stanzin Dasal
Leh, Sep 03, 2019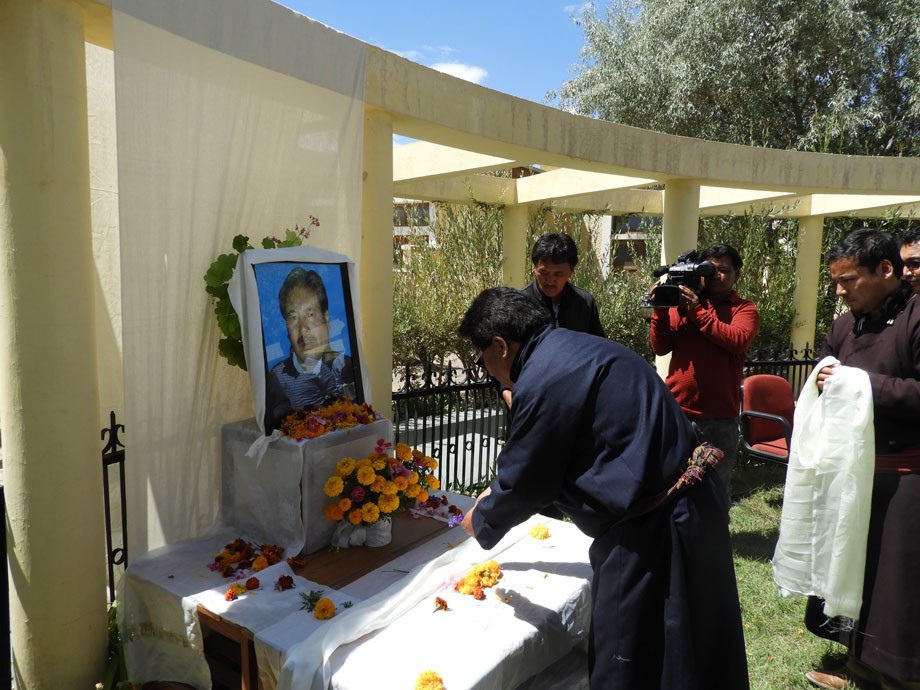 Leh :
Expressing grief and sorrow over the sudden demise of Dorjay Motup, Former CEC and Councillor Kungyam constituency, Hill Council, Leh lead by Gyal P Wangyal, CEC paid rich tribute to the departed soul on September 2 at Council Secretariat.
Dorjay Motup passed away on September 1 after battling stomach cancer for a long time.
Tsering Sandup, Deputy Chairman, Hill Council, Leh, Jamyang Tsering Namgyal, MP Ladakh, Executive Councillors, Councillors, and the staff prayed for the departed soul.
Remembering Late Dorjay Motup, Gyal P Wangyal said, "He was a good, humble and honest leader of Ladakh who was loved and appreciated by everyone. Being from a very humble background he always extended a helping hand to the poor and needy people."
He described him as a remarkable leader, who served the society after joining Hill Council from the year 2005 at a different post with utmost diligence and compassion.
"The dedication and willingness to work for the betterment of poor people were always there. He was not just a colleague but a very good friend of mine. We have lost a good honest leader and his absence will be felt by everyone", he added.
Jamyang Tsering Namgyal said that with the demise of Dorjay Motup, Ladakh lost one good honest and humble leader. He reiterated the work of the deceased in different fields.
Phuntsog Wangdan, Councillor Lower Leh and Tsering Nurboo, Councillor Nimoo also offered their condolences. They termed him one among the leader who takes the whole councillors whether opposition and ruling as one while serving as CEC.
The body was taken to his native village Liktsey for the final rites.