EC Konchok discusses vehicle registration issue with ARTO, Leh
By
Reach Ladakh Correspondent
Leh, Jan 27, 2020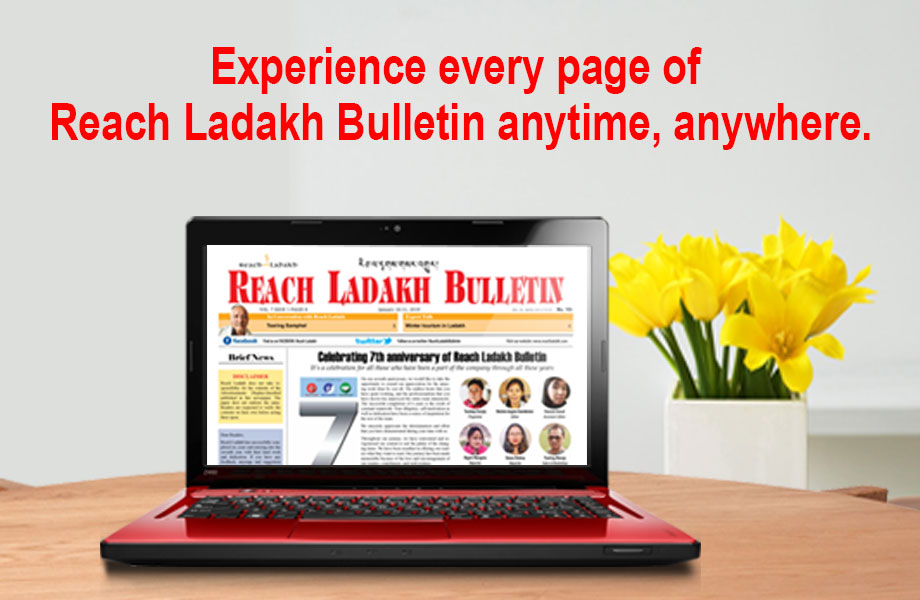 Leh :
A meeting was convened by Konchok Stanzin, EC Education with S.S Jamwal Assistant Regional Transport Officer, Leh in his office chamber on January 25.
He discussed the problems being faced by the vehicle users and transporters of Leh district in the registration of new vehicles, new permits, issuance of driving license and new LA 02 vehicle numbers. 
ARTO, Leh informed EC that due to hike in road tax on all type of vehicles under SRO-492 dated:- 01-08-2019 of erstwhile J&K state government also applicable for UT Ladakh i.e one-time tax @ 9 per cent of the cost of the vehicle, the vehicle owners are hesitant to register their vehicles. 
He said that regarding issuance of driving license and new LA 02 Numbers for Leh vehicles, new portals are already allotted and likely to be functional fully at the earliest. Regarding new commercial vehicle permits, ARTO Leh said that permits for commercial vehicles are being issued as per past practice except for passenger vehicles which will be decided by the constituted committee in near future. 
"To address all the issues of ARTO, Leh and Kargil, the Ministry of Road & Transport will listen to the issues of UT Ladakh on 30th Jan 2020 through video conferencing," said Jamwal.
EC Konchok directed ARTO, Leh to take-up the issues of ARTO, Leh with genuine justifications including relaxation in road tax, provision of installment in road tax payment for Ladakh region with Ministry of Road Transport GoI on 30th Jan 2020.