EC Health takes stock of GNM school, Kurbathang
By
Reach Ladakh Correspondent
Kargil, Jul 24, 2019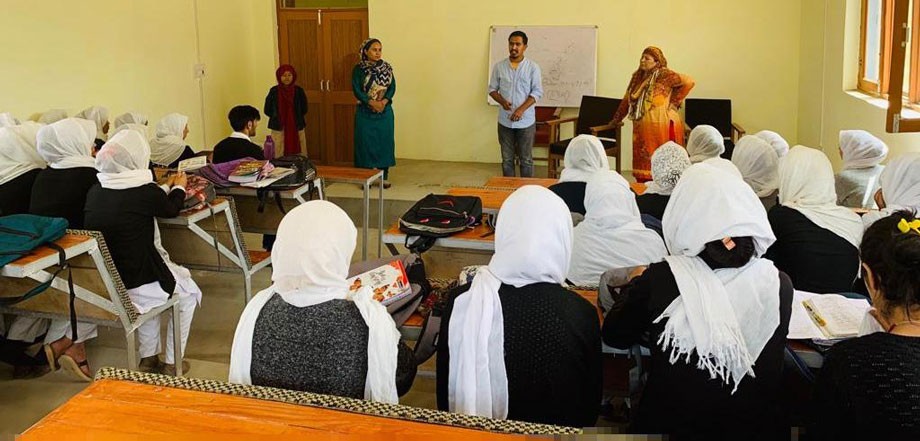 Kargil :
While taking stock of the status of GNM School Kurbathang, Muhammad Ali Chandan, EC Health asked about the training being provided to the students in the institution on July 23.
He inquired about the services being provided to the students and asked about the issues and problems faced by the students and tutors.
The students put forth their grievances and demands before the EC which included the shortage of tutors, provision of adequate laboratory, library, hostel, transportation, lighting and drinking water facilities.
Muhammad Ali Chandan assured to address all their genuine demands with the concerned quarters and solve at the earliest.