District administration demolishes illegal structure near Pangong lake
By
Reach Ladakh Correspondent
Leh, Apr 10, 2019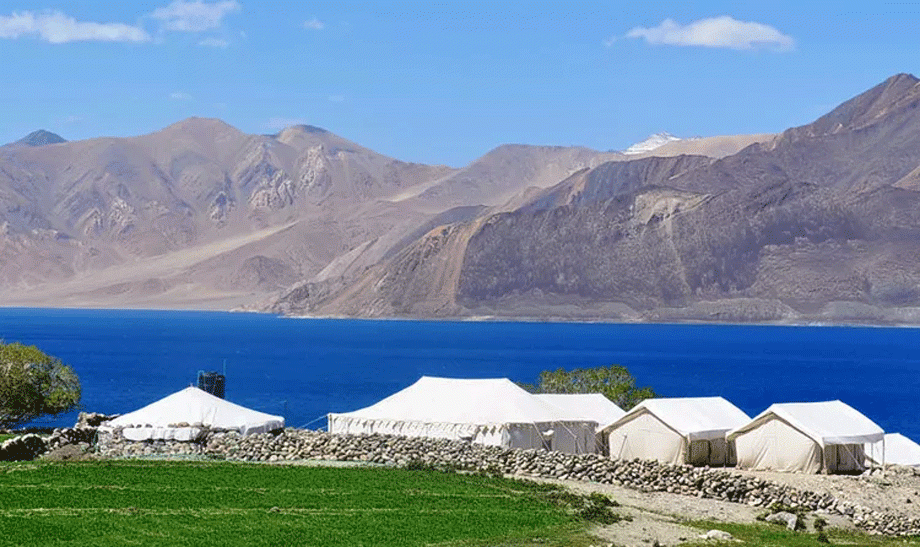 Leh :
District administration, Leh has started demolishing commercial set up along the banks of Pangong Lake on April 10. Showing resentment, the villagers of Spangmik has moved towards Sino-India border where security forces have stopped them and brought them back to Mordo-naga ,Chushul. 
The Supreme Court had in 1987 declared the Pangong Lake area Changthang Cold Desert Wild Life Sanctuary and has issued strict instructions not to disturb the lake area. In the year 2018, the J&K high court directed the district administration to remove all the illegal business establishments close to the lake to ensure 'sustainable tourism' in the area.
Tsewang Rigzin, Nambardar, Spangmik said, "There are around 12-13 families in the Spangmik village and people has moved towards border as the camps are demolished by the district administration."
According to a source (who doesn't want to be named) said that there are around 50 camps and many youths have taken loans for the business establishment and to earn livelihood. 
More details awaited.......