DC, Leh reviews Beti Bachao Beti Padao scheme implementation in Leh
By
Reach Ladakh Correspondent
Leh, Nov 05, 2019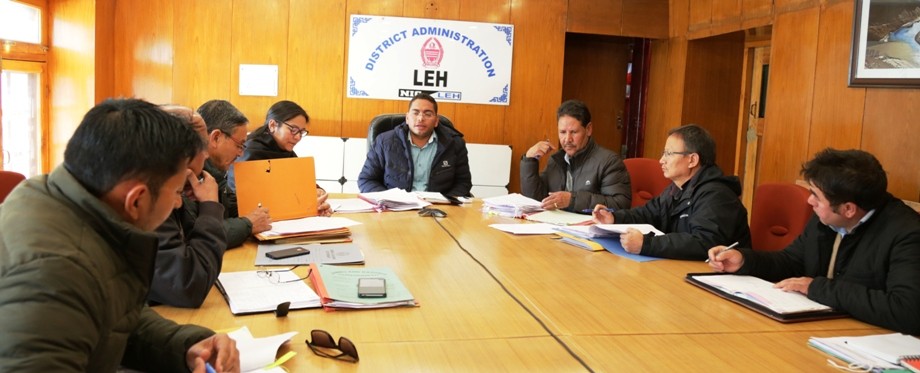 Leh :
The on-going progress and implementation of 'Beti Bachao Beti Padao' scheme in the Leh district was reviewed by Sachin Kumar, Deputy Commissioner Leh on November 4.
 
Sachin Kumar stressed the implementing agencies to complete the implementation of both the physical and financial achievements of the scheme by the end of this month. Also, advised making it more result-oriented by putting their innovative ideas into wide awareness and implementation of the scheme in the far-flung villages of the district.
 
Beti Bachao Beti Padao scheme is a campaign of the Government of India which aims to generate awareness and improve the efficiency of welfare services intended for girls. 
 
Also, Sachin Kumar explained the significance of Beti Bachao, Beti Padhao scheme that was launched on January 22, 2015, by PM Narendra Modi. It aims to address the issue of the declining child sex ratio image (CSR) and is a national initiative jointly run by the Ministry of Women and Child Development, the Ministry of Health and Family Welfare and the Ministry of Human Resource Development. It initially focused multi-sector action in 100 districts throughout the country where there was a low child sex ratio.