DC, Kargil reviews arrangements for Eid-ul-Fitr
By
Reach Ladakh Correspondent
Kargil, May 24, 2019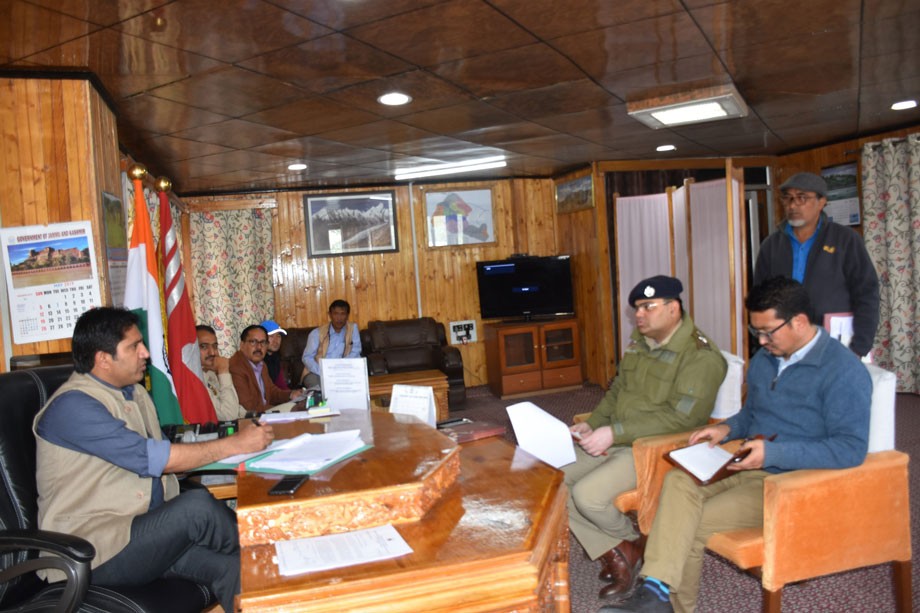 Kargil :
To ensure necessary arrangements for the Shab-e-Qadr, Martyrdom Day of Hazrat Ali (A.S) Jumat-ul-Vida and Eid-ul-Fitr, Baseer ul Haq Choudhary, DC, Kargil convened a meeting on May 22. 
He directed the officers to work in close coordination and cooperation with the representatives of the religious organisations for timely arrangements. Also, asked them to define the routes for the religious congregations to carry out in a hassle-free manner. 
Discussion on the provision of drinking water, power, medicare, sanitation, ration, better traffic management, and other requirements were also held.
Concerned officers were asked to put in place proper sanitation mechanism and medical facilities around the locations where religious congregations take place.
Baseer ul Haq Choudhary also directed the officers of PHE, PDD, and FCS&CA to ensure adequate supply of LPG, rice, flour, and other essential commodities. Also, uninterrupted power and drinking water supply during the ensuing religious days.