Col. Rinchen's Sumur house converted into a 'Heritage Abode'
His heroic history and belongings put up on show
By
Reach Ladakh Correspondent
Sumoor, Oct 09, 2019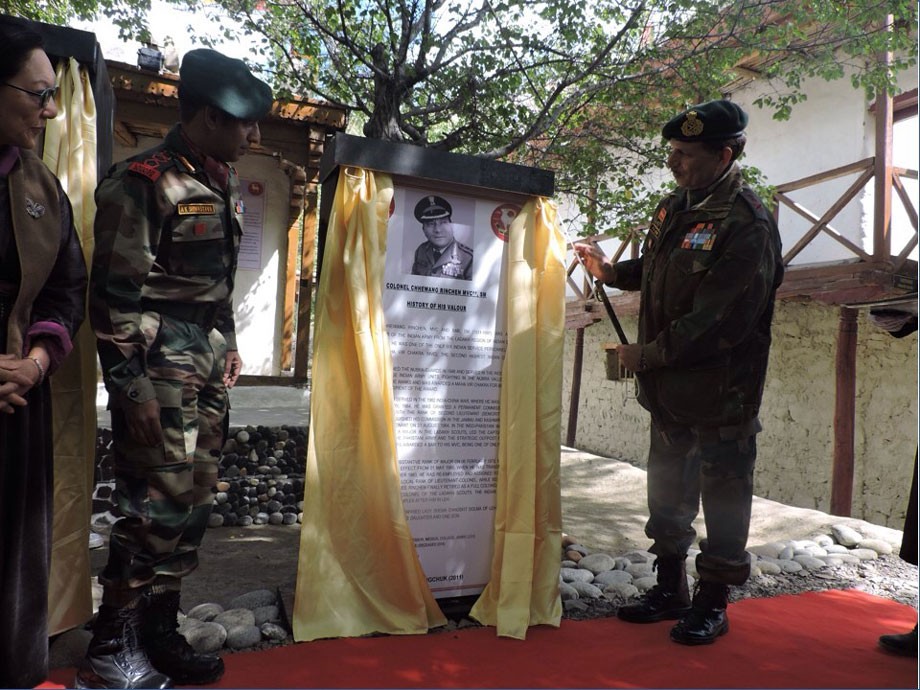 Sumoor :
The old house of Late Col Chewang Rinchen, Maha Vir Chakra and Bar, Sena Medal converted into a heritage site named 'Heritage Abode'. The site was inaugurated by Lt Gen YK Joshi, GOC, Fire and Fury Corps on October 5 at Sumoor,Nubra valley.
 
The house exhibits not only the heroic history of Col Rinchen but his personal belongings also. It is open for visitors and tourists to familiarize them with the heroic history of Col Rinchen. 
 
The project was taken by 'Tejasve Teen' battalion of the Ladakh Scouts Regiment under the aegis of the Fire and Fury Corps. 
 
While interacting with the locals, Lt Gen YK Joshi expressed gratitude to the locals for their support. 
 
Family of Col Rinchen and the local civil population thanked GOC, Fire and Fury Corps for the tremendous efforts by the Indian Army in creating a remarkable landmark in Sumur Village. The place will also be a popular tourist destination on the map of Ladakh.
 
Senior army officers, civil dignitaries, family members and relatives of Col Rinchen were present during the occasion.