CEC takes stock of functioning, power generation of Chutak HE Project
By
Reach Ladakh Correspondent
Kargil, Jan 18, 2020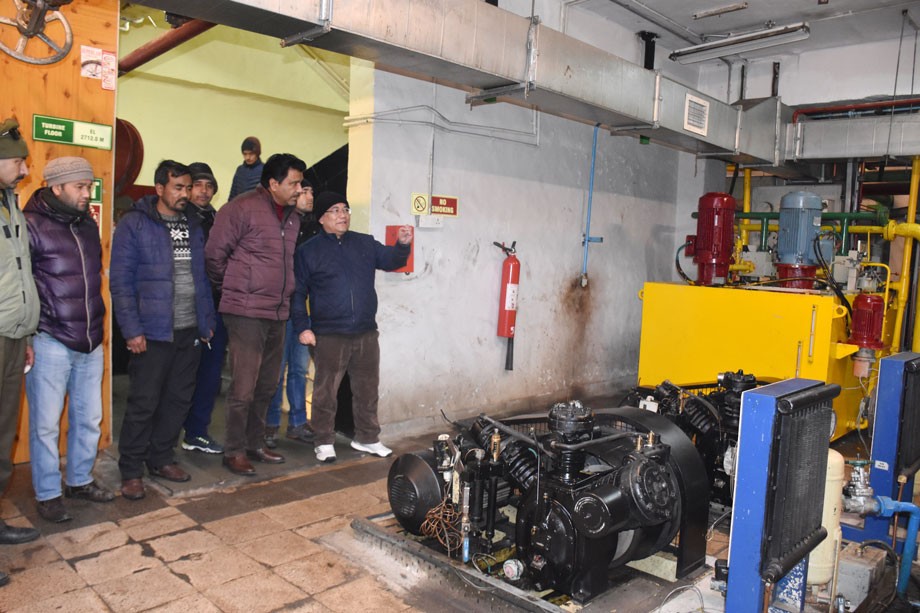 Kargil :
Feroz Ahmad Khan, CEC, Hill Council, Kargil visited and took stock of the function and status of power generation of 44 MW Chutak Hydro Electric Project on January 16.
Lhenchup Lepchay, General Manager, Electrical NHPC and engineers apprised Feroz Khan about the functioning, features and the status of power generated during the current winter season. It was informed that at present, 5 to 8MW power is generated during the normal hours and 8 to 10 MW during peak hours.
Underlining the importance of the project for the economic growth of the district, Feroz Khan appreciated the efforts of the engineers in running the project. He also urged the engineers to work with a continued dedication for the smooth operation of the project which will ensure better power supply to the consumers.