Baseer-ul-Haq Choudhary assumes charge as DC, Kargil
By
Reach Ladakh Correspondance
Kargil, Feb 26, 2019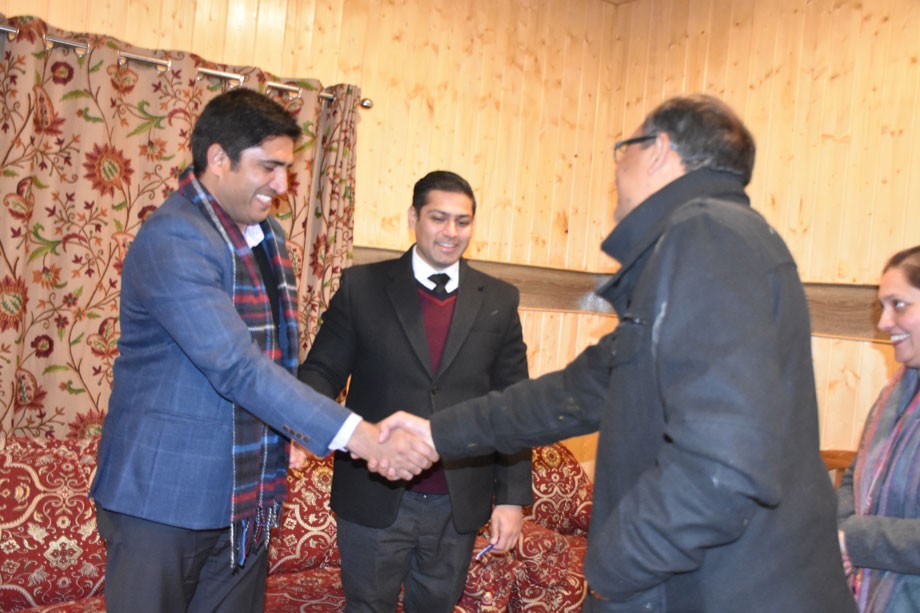 Kargil :
Baseer-ul-Haq Choudhary, IAS took charge as new Deputy Commissioner and CEO of LAHDC, Kargil on February 23.
Handing over the charge, Vikas Kundal, Former DC, Kargil said that he is one of the young, energetic and dedicated officers who will work sincerely and effectively for the development and welfare of Kargil district. 
Baseer-ul-Haq Choudhary said he is honored to take over as DC in presence of senior officers from the State Administration. Also, he appreciated the outgoing DC for his work and expressed his good wishes for future endeavors.
Rohit Kansal, Principal Secretary Planning & Development, Shahid Anayatullah, Commissioner/Secretary to Government Revenue Department, Rigzen Samphel, Commissioner/Secretary to Government Ladakh Affairs, Saugat Biswas, Divisional Commissioner Ladakh, Mohd Yaqoob Itoo, Director General Budget Finance, Sheetal Nanda, Secretary Department of Rural Development & PR were also present on the occasion who were on a visit to Kargil in connection with a meeting regarding Ladakh Division.