Acting CEC conducts surprise visit at District Hospital Kargil
By
Reach Ladakh Correspondent
Kargil, Jul 23, 2019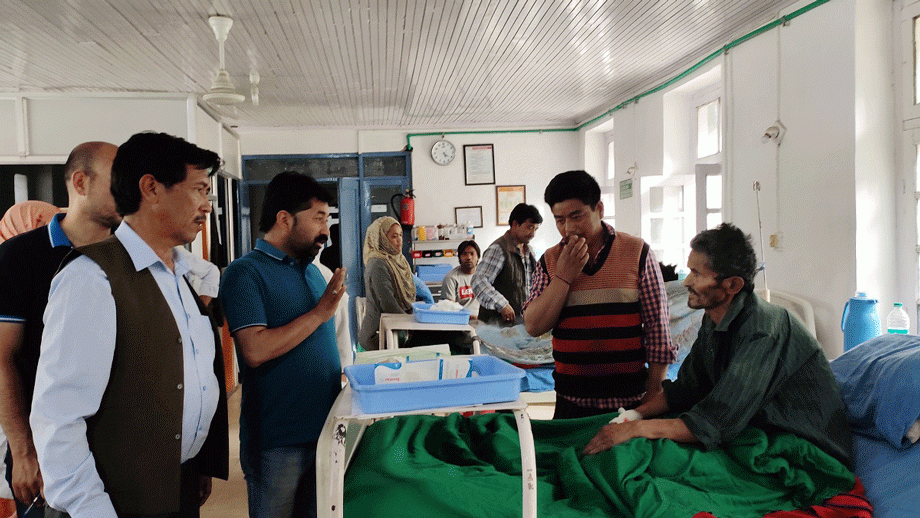 Kargil :
A surprise visit to the District Hospital Kargil was conducted by Aga Syed Abbass Razvi, Acting Chairman and Chief Executive Councillor Hill Council, Kargil on July 18. 
CEC inspected different sections of the health institution to take the first-hand appraisal of the medicare facilities being provided to the patients.
He inspected different wards including the geriatric ward, orthopaedic and child ward, gynae ward, surgical ward, trauma ward as well as the casualty block and inquired from the patients and attendants about the status of medicare and other required facilities available to them in the hospital.
Razvi urged the doctors and paramedical staff to work with missionary zeal and added dedication in providing the best possible treatment and medicare facilities to the patients.