A full day counselling cum awareness workshop on PMSSS at EJM College
By
Reach Ladakh Correspondent
Leh, May 19, 2019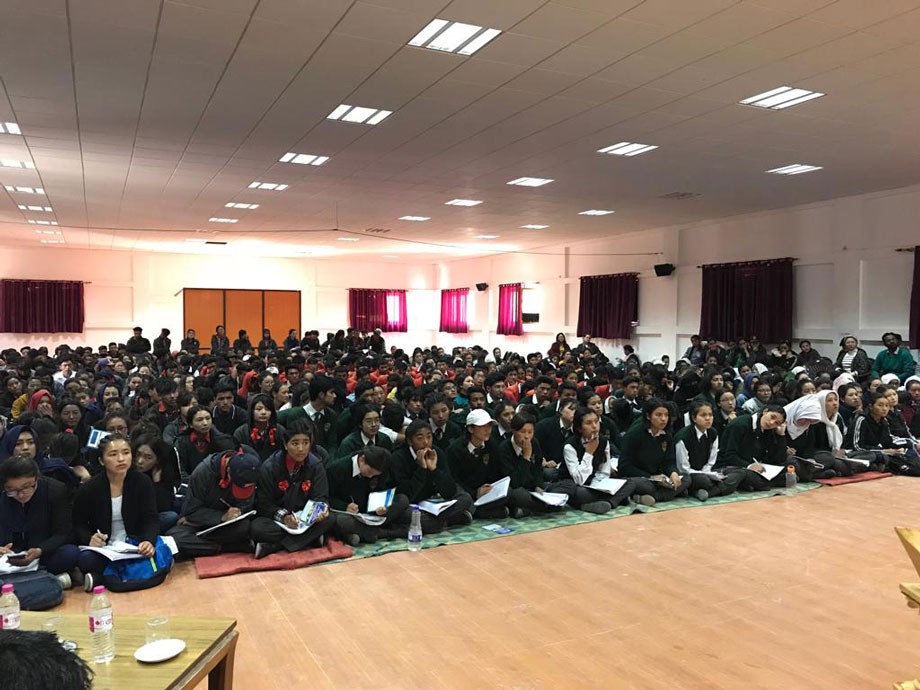 Leh :
On May 17, a full day counselling cum awareness workshop on Prime Minister's Special Scholarship Scheme, PMSSS conducted by All India Council of Technical Education, AICTE, to the students of Leh at Multipurpose Hall, EJM College. 
Under PMSSS, students of Jammu and Kashmir can apply for scholarships in various fields of education after completing 12th standard. The scholarship is designed on a merit basis and students have a greater chance to study in reputed institutions and colleges in the country. 
To avail such benefits, Ajit Angral, Nodal Office, PMSSS J&K, requested Ladakh students should register themselves on the official website of AICTE prior to May 25. 
Anand Sharma, Deputy Director, PMSSS, AICTE said "Conditions are set to avail this opportunity; a student must be domicile of J&K and possess state subject, he or she must finish class 12th in the state schools regardless of CBSE/JK Board, and lastly student's family income should not be more than ₹ 8 Lakh in a year." 
He further urged students to register online application form with a functional email id and phone number. They need to upload the necessary documents as mention on the website to complete the application form. At the same time, they need to submit those documents to verify to the nearest facilitation Centre.  
Tashi Dolma, Joint Director, Education Department advised students to maximize the utilization of this opportunity as such opportunity literally knocks your door by the visit of AICTE to impart useful information in Leh.
G.L Atri, Chief Education Officer, Leh extended heartiest congratulations to strongly motivate the students of Leh to give away useful information and making them aware of such opportunity. 
A question and answer session was held to clarify their doubts and hesitation. 
More than 300 students from various schools and parents participated in the workshops.