2-day Losar Cultural and Literary Festival concludes in Kargil
By
Reach Ladakh Correspondent
Kargil, Dec 24, 2019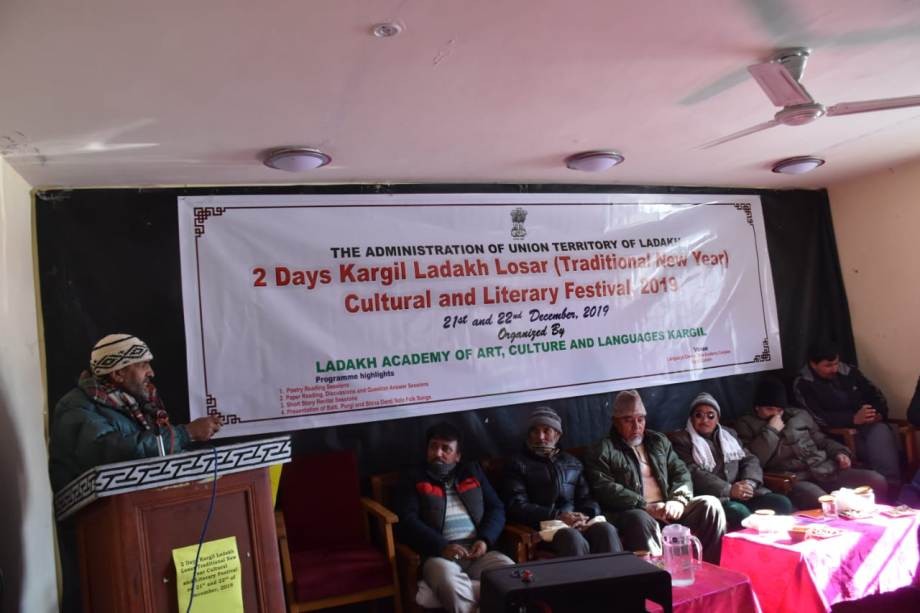 Kargil :
Losar-Traditional New Year Cultural and Literary Festival was celebrated for two days and concluded on December 22 at Language Center New Academy Complex, Kargil.
 
The festival was organized by Ladakh Academy of Art, Culture and Languages Kargil. Senior officers from District Administration, senior scholars, writers, poets, and students participated. 11 poets presented their poetic renderings.
 
Muhammad Ali Tak, Special Officer for Cultural Activities, Kargil expressed gratitude to everyone for making the two-day event successful. 
Two research-oriented papers titled 'Losar- A Cultural Perspective' by Skarma Junglay and 'The Tradition of Losar-Nasalo in Shina Dardi Race' by Mukhtar Ahmad Zahid was presented. Zakir Hussain, the writer also presented an Urdu short story.
 
Balti, Ladakhi, Shina Dardi, Purgi and folk music was also performed.