10-day training held on 'Integrated Joyful Learning' for teachers in Phey
By
Rigzin Wangmo
Leh, Mar 08, 2019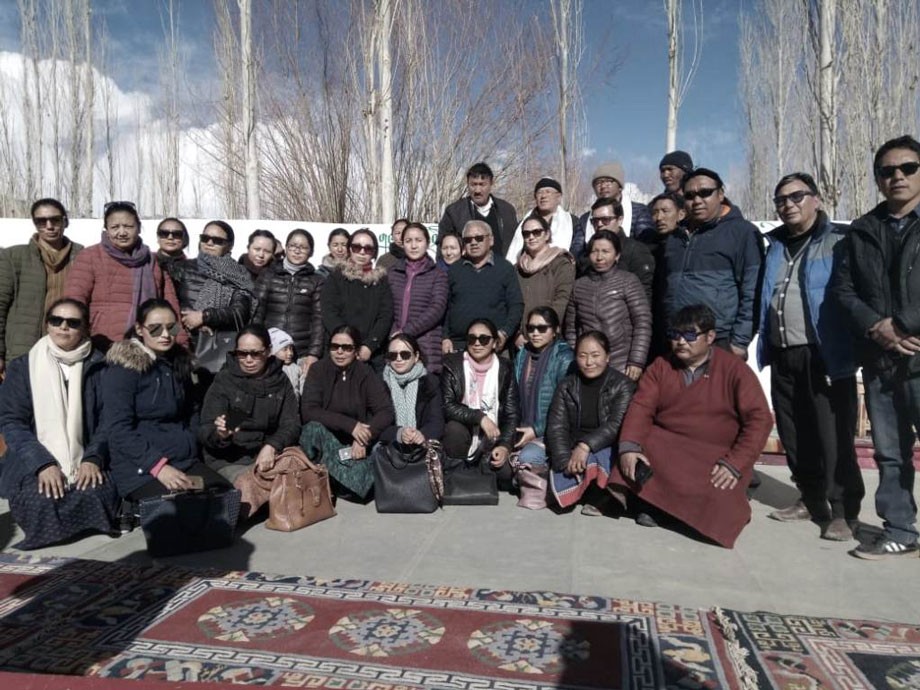 Leh :
With the participation of about 32 teachers, a 10-day teacher training themed 'Integrated Joyful Learning' concluded on March 7 at Government Middle School, Phey. 
The training started from February 25 and was sponsored by Aktion Ladakh. 
The resource person and experts during the training include Tsewang Norbu Vivek, Motivational and inspirational speaker, Stanzin Dorjay Gya, Filmmaker, Tsetan Angchuk, Former Headmaster of Spituk School and Urgain Yangphel, Teacher, Phey School.
Dr. Tsering Norboo, Coordinator, Aktion Ladakh said, "It is very important to have faith in oneself and identify the skills. People should seriously think and have a broader perspective. One must ask the smallest doubt to have clarity on the subject. In these 20 years, I have observed changes in the teachers and thrilled to see all the development that has taken place". 
"With less participation of people, there will definitely be no development. Public and the government both should take responsibility and when collective contribution comes example can be set for many", he added.
He further recommended the government and people to have equal participation mainly in the education sector.
Tsering Mutup, Goba, Phey said, "The teachers of council model school and primary teachers of Phey, Nimmo, Spituk took the training. The main purpose of the training was to help teachers advance their teaching skills and aim to have the same standard of teaching as private schools."
Talking about the training he said that such training should be a continuous process and we hope that the teachers have taken full advantage of the training.
Highlighting the declining enrollment rate in Govt. schools, Tsewang Nurboo, Sarpanch, Phey said, "People prefer to send their children to private school in Leh city. The members of the village are trying to strengthen the school and to increase the enrolment in the Govt.school.  We are also working to provide awareness among the villagers to increase enrolment."
He further added that it is necessary to give training to the teachers to keep themselves updated.
Stanzin Toldan, a volunteer for the training programme said, "Our aim is to make the foundation strong, the education system should improve from the grassroots level. The volunteers from foreign countries come every year to give training but this time we have invited local experts. Teachers from both government and private school joined the training. Also, two-day training on parenting was imparted to the parents."
Phunchok Dolma, Teacher, Primary School, Spituk said, "In this training, we learned about the joyful learning and the tactics of teaching which helped in advancing our skills and boost our confidence. They taught us to be faithful to our work. Also, we had theatre workshop."
Padma Yangzin, Zonal Officer, Nubra, Urgain Yangphel, Teacher, Tsewang Dorjey, member, Social and Educational Welfare Association (SEWA), Shara and Rinchen Dolma, Head Master Phey School also spoke on the occasion.