Prayer for good harvest: Devotees throng Shey Palace to celebrate 'Shey Drulo'
By
Rinchen Angmo Chumikchan
SHEY, Mar 16, 2016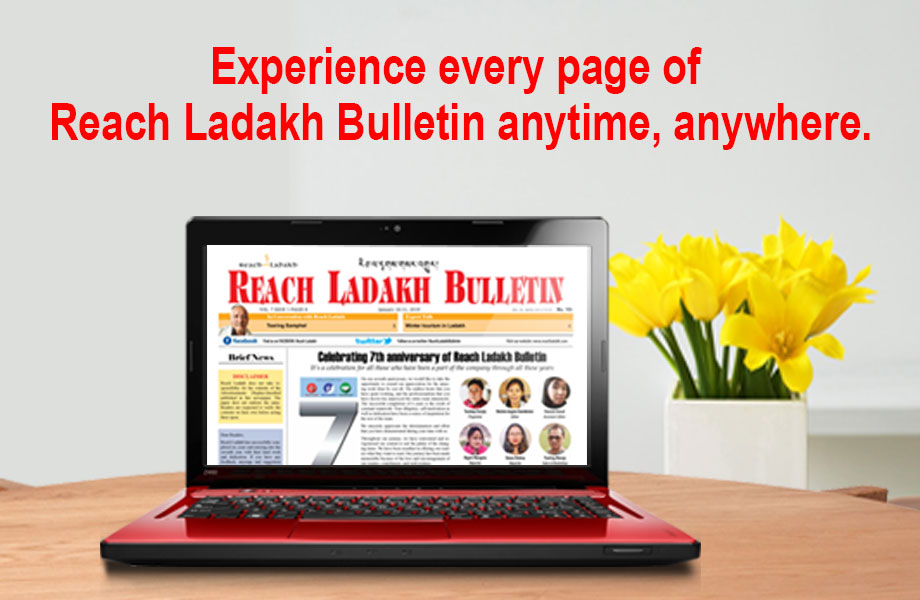 SHEY :
A large number of people flock to Shey Palace for the two day 'Shey Drulo' festival which was observed on 8 and 9 March. It is around this time of the year that sowing season begins in Ladakh region and time when farmers swing into action.
The villagers offer prayers and light butter lamps at the monastery, in the hope the offerings will bring a good harvest.
There are two festivals held here every year. 'Shey Drulo' to mark the beginning of the sowing season. The second festival is called the 'Shey Rupla' that marks the harvesting season.
Nawang Chinba, a local monk said, "This tradition is practised by people since ancient time. Locals cannot do without this event, which has been handed down through generations, for fear of unsatisfactory crop yields."
The festival is celebrated every year at the Shey Palace monastery in which arrangements are made by the villagers.
Gurmet Paldan, President Stanstrung Dorje Tsogspa said, "every year we make tea and refreshment arrangements for the devotees and we are doing it since last 15 years. We have a tradition in which Lha-Lamo (Lha karmo –sermo), Khatchey Gatpo and Tum Pudum visits few household in Shey with Eshay Gonbo mask (Jalbak). They also visit the household where a new baby is born and the house that has a new wedded couple. Later they dance at Khatok Chenmo. In the end, they offer flowers to the Buddha."
The festival is celebrated annually and is marked by special rituals performed by monks. Several other religious rites are observed during the two-day event.