Dalai Lama to conduct 4th Yarchos Chenmo in Thiksey
By
Stanzin Dasal
THIKSEY, May 13, 2016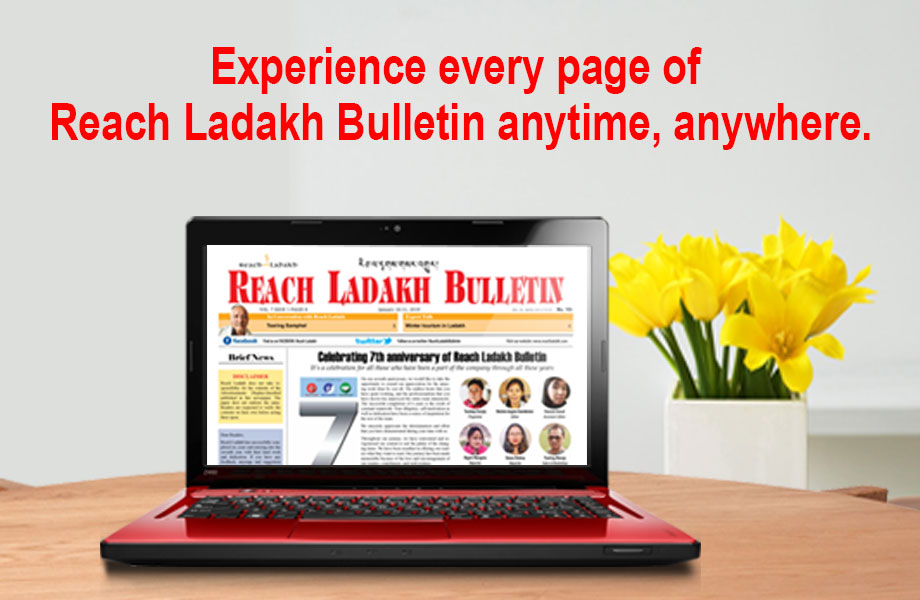 THIKSEY :
Preparation is in full swing for the 4th Yarchos chenmo (Summer Buddhist Council, 2016) scheduled to be held from August 11 in Thiksey by His Holiness the Dalai Lama.
The programme will be held at new Photang below Thiksey monastery. The construction is in the process which is estimated to be completed in July. The place is leveled to hold approximately 60,000 devotees and spacious parking lots are made. Special sitting arrangement and convenient facilities are also made for the specially-abled people.
Gen Khenrab said, "We are expecting many head lamas, dignitaries and 10 monks from every monastery of Ladakh. School children from class 9th to 12th, participants from different religious backgrounds and people will be present".
About the construction of the new photang, he further added that we have kept an estimated budget of 3 crores out of which 1 crore is collected as a donation and many sponsors from different villages and rest are made by the monastery itself.
Thiksey Khanpo rinpoche said thatYarchos Chenmo was first initiated on the advice of His Holiness Dalai Lama to carry discussion and debate session among all the sects of Buddhism in order to promote harmony and peace. This Buddhist council is not just limited to the monks anyone can participate and we have students also to carry out the discussion on different themes like Buddhism, culture and moral values.
Introductory teaching on Buddhism, the reason for practising Dharma, four noble truth, three bases of Vinaya and many important subjects like on the culture and tradition , harmful effects of alcohol and tobacco, suicide cases issue, the importance of language and many other topics will be covered in the 4th Yarchos Chenmo.
The teaching is scheduled to hold by His Holiness for 4 days in Thiksey but the discussion will be carried for 12 days.
Yarchos Chenmo was held initially in CIBS, secondly in Likir and last year in Spituk. This is the 4th council which is to be held in Thiksey. It aims is to make people understand the religious education, moral education and to promote inter-religious harmony in Ladakh.
Schedule of His Holiness the Dalai Lama visit to Thiksey
11th August
8:15am
Arrival of His Holiness at Thiksey Monastery
9:00-11.30 am
Opening ceremony of Yarchos Chenmo
12th August
9:00- 11.30 am
Teaching on Jangchup Lamdon and Jangchup Samdel
13th August
9:00 – 11.30 am
Longlife empowerment(Tsewang) and Long Life offering ceremony to His Holiness (Tenshug)
14th August
9:00-11.30 am
Interaction with students and youths of Ladakh
12.30- 3.00 pm
Debate between monasteries