Chemsak Thundel Tsogspa celebrates silver jubilee of Vajra Guru Mantra recitation
By
Stanzin Dasal
LEH, Mar 03, 2016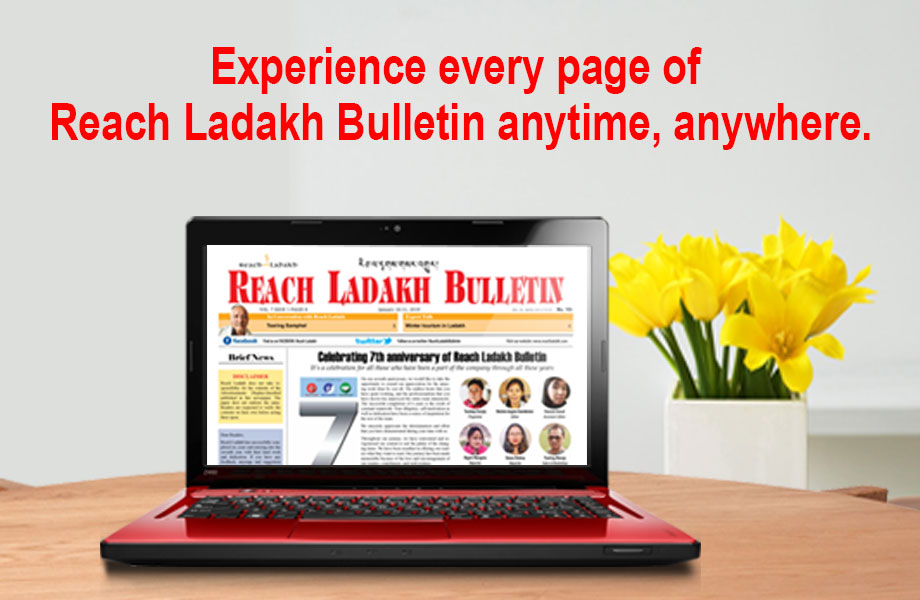 LEH :
Chemsak Thundel Tsogspa celebrated 25th Vajra Guru Mantra recitation on 25th February at Chowkhang Vihara, Leh. His holiness Gyalwang Drukpa blessed the day giving the oral transmission of Vajra Guru Mantra to the devotees and also unveiled the eight form of Guru Padmasambhava Thanka.
Skyabjey Togden Rinpoche, CEC, LAHDC, Dr Sonam Dawa, LBA-President, Tsewang Thinles, Executive councilor and many other dignitaries were present on the occasion.
His holiness Gyalwang Drukpa articulated the importance of having a clean pure heart while practicing Dharma. He further stressed on following the true Buddhism practice, by giving up consumption of alcohol and Non-Veg foods.
Dr.Sonam Dawa congratulated Chemsak Thundel Tsogspa for the silver jubilee celebration and expressed his gratitude for the showering of blessing in Ladakh by all the spiritual leaders. Seeking His Holiness direction and advice he assures that the 5th LAHDC council will put every effort and hard work for the welfare of the society.
Padmashree Murup Namgyal briefed dZadnam of His Holiness Staklung Tsetrul Rinpoche. Kyabjé Taklung Tsetrul Rinpoche passed away on 23rd December in Bodh Gaya.
Feeling proud and blessed to celebrate His Holiness birthday in Ladakh, LBA President, Tsewang Thinles, assured that the association will strive to make Ladakh an alcohol and tobacco free zone.
YDA President, Padma Tashi was honoured for the outstanding leadership award at 3rd World Buddhist Bangkok. Stanzin Gindun (Bangbu Tent house), Talam Tsogspa, Malpak Tsogspa and Tahgo Philok (Kalchor Tsogspa ) were also felicitated for their support and contribution.
The Vajra Guru Mantra is the mantra associated with Guru Rinpoche, also known as Padmasambhava Dilgo Khyentse Rinpoche (former head of the Nyingma Lineage, deceased) explains: "It is said that the twelve syllables Om Ah Hum Vajra Guru Padma Siddhi Hum carry the entire blessing of the twelve types of teaching taught by Buddha, which are the essence of His Eighty-four Thousand Dharmas.
Therefore to recite the Vajra guru mantra once is the equivalent to the blessing of reciting or practicing the whole teaching of the Buddha.