Buddhists in thousands flock to Matho for Nagrang festival
By
Rinchen Angmo Chumikchan
Matho, Mar 01, 2016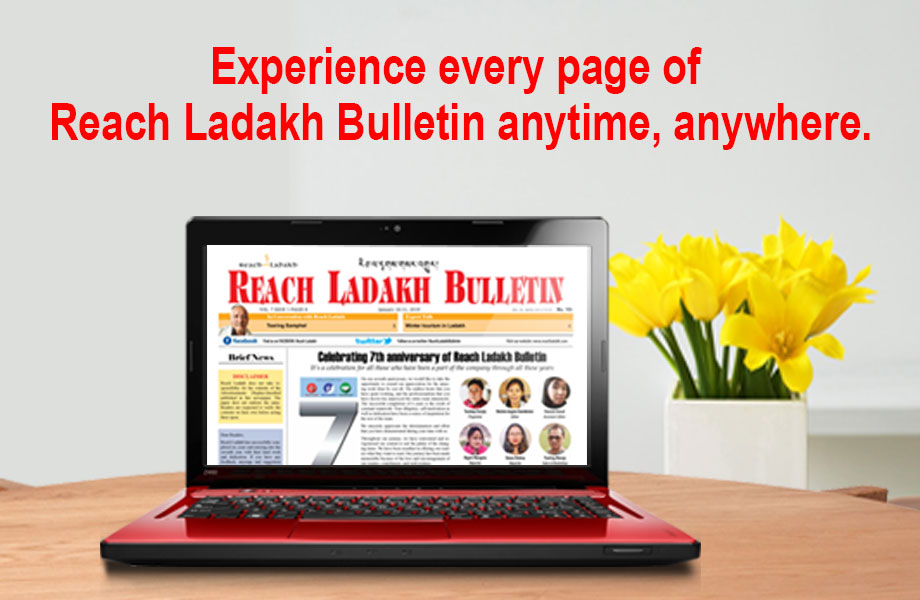 Matho :
The annual two-day festival of 'Matho Nagrang' was celebrated on 22 and 23 March at Matho Monastery. Monks perform mask dances depicting various gods and goddesses on both days.
Hundreds of people gathered in the courtyard of the monastery to see mask dance performed by the monks and seek blessings of the oracles. The oracles are known as 'Rontsan Khawa Kar- Mar'. It is believed that the oracles have seven Spunla (brothers) which includes two oracles of Matho Nagrang, two oracles of Stok Ser-rang, two oracles Gya Lchak-rang and Zang-nam of Skurbuchan. The Skurbuchan oracle Zang –nam is the youngest among all the oracles.
On the first day of the festival, the oracles join the masked dancers in the courtyard of the monastery and perform a special ritual.
The two oracles are the monks who live in absolute isolation for months devoted to their meditation focus on Rongtsan (guardian gods). During the retreat, they have to observe several rules which include a weekly bath and ablutions with scented water which are performed by the lobon or the acting head of the monastery.
In the courtyard, the two oracles wished for timely rainfall and peace and happiness on earth.
The two oracles 'Rongstan kar-mar' predict the future events and people from different parts of Ladakh seek some advice from the oracles and perform certain rituals to handle disasters and other unpleasant happenings.