All -Ladakh Students Association, Jammu, celebrates Buddha Jayanti with fervour
By
Reach Ladakh Correspondent
JAMMU, Apr 29, 2016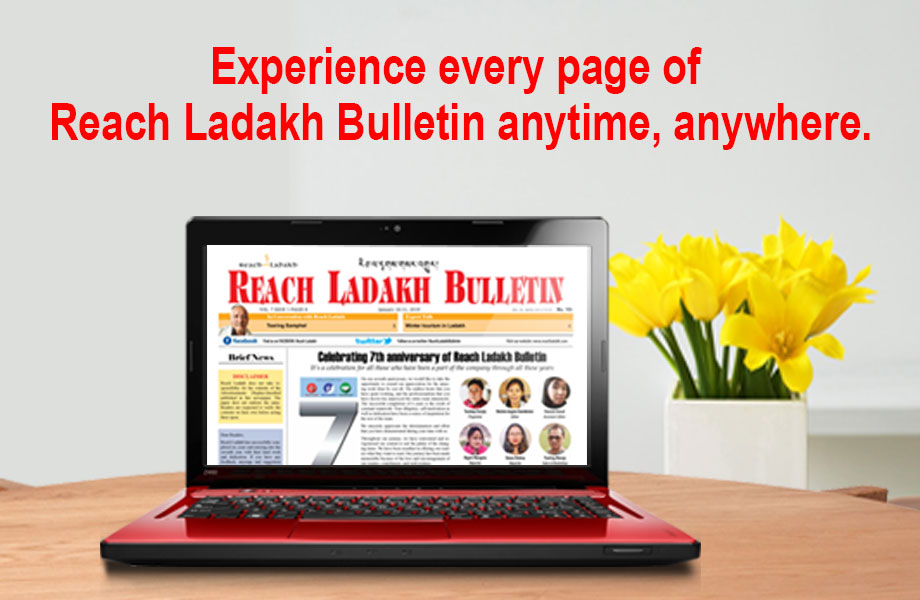 JAMMU :
With great enthusiasm All Ladakh Student Association, Jammu (Choskul Tsogspa) celebrated Buddha Purnima on April 22 in Jammu. One day student pilgrimage to Ambaran (Akhnoor) was organized on the day.
Buddha Purnima marks three important events of Buddha's life, the birth enlightenment and mahaparinirvana (death) day of Gautama Buddha. It falls on the full moon of the fourth lunar month (month of Vaisakh) i.e. April or May.
Over 100 students commemorate the philosophies of love, non-violence, and compassion given by Buddha and also prayed for peace and happiness in the world.
Tsewang Phuntsog, Co-ordinator, Choskul Tsogspa stressed on making the celebrations more inclusive and urged the Govt. and people to conserve and enhance the ancient Buddhist site which could one day become a great asset for the state, both morally and economically.
ALSAJ, Vice President Padma said the teaching of Buddha is becoming more and more relevant in the present age.
The Ambaran is located along the banks of river Chenab in Akhnoor. The remains of a Buddhist monastic establishment of the Kushana period were found at Ambaran in Akhnoor. The Buddhist Monastery discovered during excavations was confirmed by His Holiness Dalai Lama after his visit to the site in 2011.
According to ASI officials, small-scale scientific clearances in 2009-2010 exposed a spoked stupa (Dharmachakra) and some votive stupas.
Choskul Tsogspa was formed to promote moral Buddhist teaching and to practice in their daily life.
They have been also organizing pilgrimage tours on Buddha Purnima since last 5 years and celebrating the holy days.