2560th Buddha Jayanti celebrated in Leh with great fervour
By
Stanzin Dasal
LEH, May 30, 2016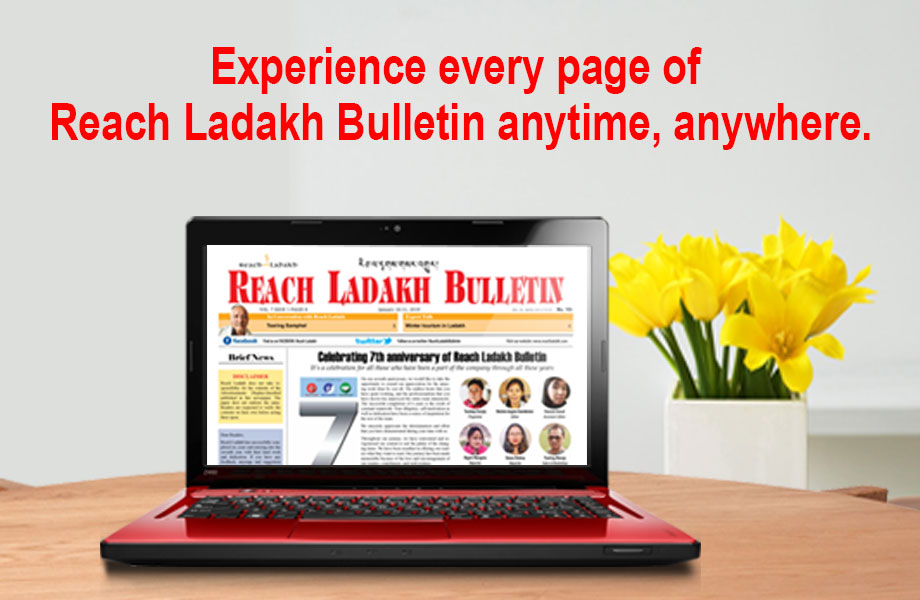 LEH :
The 2560th Buddha Jayanti was celebrated with great devotion and enthusiasm on May 21 at Polo ground, Leh. The day falls on the full moon day, 15th of the Fourth month of the Tibetan Buddhist calendar which is known as the Saga dawa dus chen and is the most auspicious day for the entire Buddhist community.
The day celebrates Buddha Shakyamuni's birth, enlightenment and parinirvana.
Religious procession "Bhumskor" was carried from Chowkhang Vihara past Namgyal Tsemo and culminated at Polo ground. Different schools exhibit the Zedpa Chu Nyi: the twelve principle deeds of Lord Buddha.
The chief guest of the occasion was His Eminence Thuksey Rinpoche.
Buddha was born in Lumbini and attained enlightenment under the Bodhi tree in Bodh Gaya.He preached his first sermon or turned the wheel of Dharma in Deer park, Benaras (Sarnath).
His Eminence Thuksey Rinpoche said that the day is not just about celebrating and gathering but it is more about reminding and taking note of Buddha's teaching. He said Ladakh has been developing over the years we have all kinds of facilities, service and infrastructure but along with this, the inner values should not deteriorate. We should always strive to make Ladakh peaceful, loving and compassionate place as known by others.
He further added that the preservation of culture and tradition, kind, loving and selfless nature of people along with outer developments is very important and it depends on each and every individual.
LBA President Tsewang Thinles said that the consumption of alcohol and discrimination is against the teaching of Buddha, but we have many places and societies where such discrimination is practised. He highlighted that from this day we should strive to end discrimination on the class basis in Ladakh.
He stressed on the preservation of our rich culture and tradition and to make a society where there is communal harmony, peace and unity.
Stressing on understanding the importance of this auspicious day Gen Thupstan Paldan said people should follow the path of enlightenment lead and showed by Lord Buddha. He said the teaching of the Buddha should be understood and then put into practice in our daily life.
Cash prize and certificates were also presented to the winners of the mass essay writing competition which was held on Dr. B R Ambedkar birth anniversary.
The final words of Lord Buddha were, "Come now, dear monks. I bid you farewell. Compounds are subject to dissolution. Prosper through diligence and work out your salvation". Shakyamuni Buddha attained parinirvana at the age of 80 years in 483 BCE at Kushinagar, India.
Buddha taught, "My teaching is not a philosophy. It is the result of direct experience. My teaching is a means of practice, not something to hold onto or worship. My teaching is like a raft used to cross the river. Only a fool would carry the raft around after he had already reached the other shore of liberation." He advised not to accept his words on blind faith, but to decide for themselves whether his teachings are right or wrong, then follow them. Lord Buddha said, "You should do your own work, for I can teach only the way."