Lamdon celebrates Ladakh Day
By
Padma Angmo
Leh, Jun 13, 2015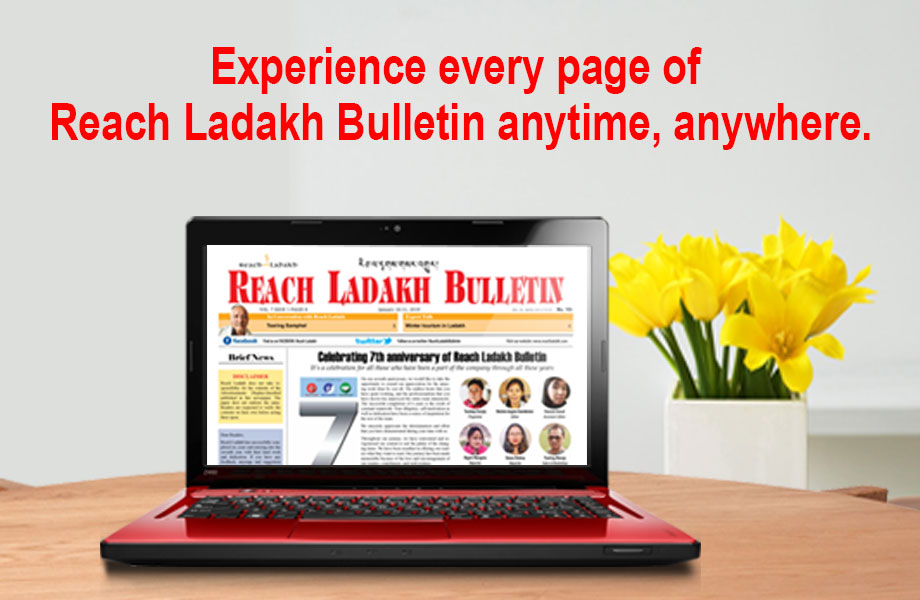 Leh :
In memory of Kushok Bakula Rinpoche and his educational contribution to Ladakh, Lamdon Model School Junior Section celebrated Ladakh Day on 12th June at their school premises. 
Initiation of the function was conducted byYangchan Dolker, Teacher. She welcomed all the members on joining this event and to make it more delightful. 
A variety of traditional dances and songs were performed by students of different classes and teachers also participated in this celebration. The stage was wonderfully decorated with true Ladakhi home accessories and Ladakhi dishes were also displayed.
On this occasion Nawang Dolker, the teacher stressed on the importance of Ladakhi cuisine and dress. She also appreciated the skills of our ancestors who would cook and carry out agriculture without harming the environment. 
Eshey Angmo briefed about the history and amazing contribution of Kushok Bakula Rinpoche in developing a modern Ladakh.
Rinchen Angmo elaborated about Losar which is celebrated every year in the 12th month of the Tibetan Calendar.
At the end Ladakhi folk dance was performed by the teachers and the Principal.