Kargil Victory Flame reaches Leh
By
Reach Ladakh Correspondent
Leh, Jul 24, 2019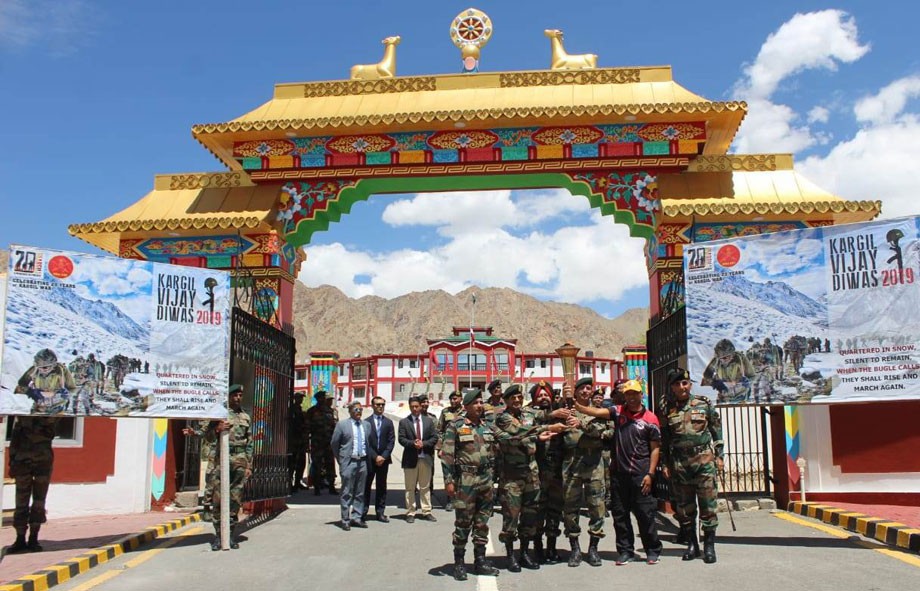 Leh :
Traversing a distance of over 1000 km from New Delhi, the Kargil Victory Flame was accorded a rousing reception in Leh on July 24. 
The flame was received by Lieutenant General YK Joshi, AVSM, VrC, SM, General Officer Commanding, 'Fire & Fury' Corps from the Kargil War Hero, Colonel Sonam Wangchuk, MVC (Retired). 
Large number of senior officer and personnel of the 'Fire & Fury' Corps were present.
The flame has been carried out through major cities and towns in North India before reaching Leh and will be merged with the Eternal Flame at Kargil War Memorial.
The victory flame was lit by Rajnath Singh, Defence Minister on July 14 from the Eternal Flame at the National War Memorial.