Border District Kargil Celebrated International Day of Yoga
Yoga helps in improving mental health and Physiological health of Soldiers
By
Shotopa
Kargil, Jun 29, 2015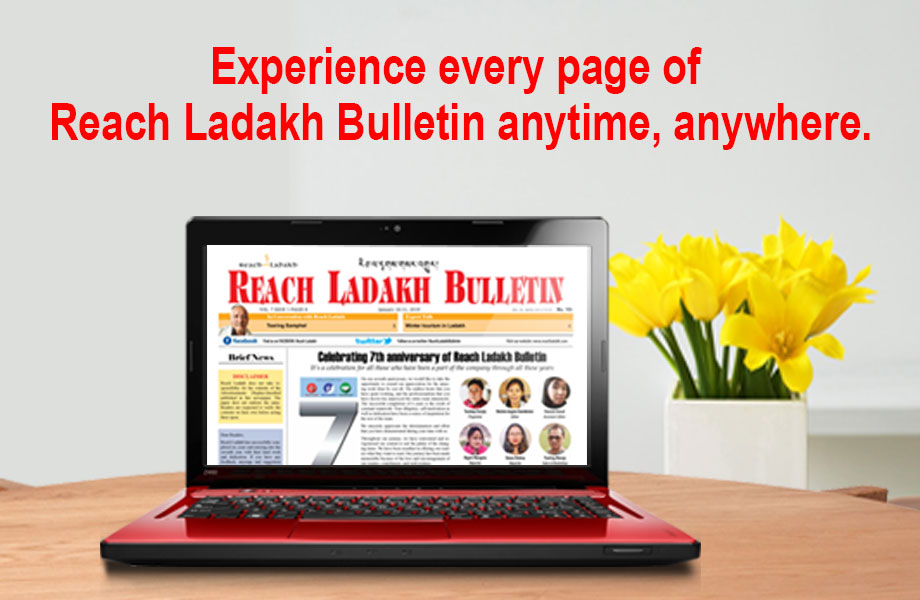 Kargil :
Kargil celebrated the International Day of Yoga by assembling at the Helipad Kargil, Play Ground of High School Baroo Kargil and Inqilab Manzil Kargil on 21st June.
Indian Army has incorporated Yoga Asanas into the daily routine in High Altitude areas and harsh weather condition to combat challenges like High Altitude Sickness, Hypoxia, HAPO, Pulmonary oedema and the Psychological stresses of isolation, fatigue and separation from their family.
Army officials stated that yoga in Army is not confined to the celebration of International Day of Yoga, but is a way of life for troops to ensure mental, spiritual and physical well-being of troops deployed in high altitude areas of Kargil.
By practicing a few minutes, of\ pranayama (breathing techniques), gentle asanas (postures) and meditation, many of the soldiers have testified to the physical and mental benefits.
Around 5000 officers, junior commissioned officers and Jawans participated in the Asanas at Helipad Kargil.
The first J&K Independent Company NCC Leh, Kargil organized Yoga Asana on the first International Day of Yoga at High School Baroo Kargil.
The function was inaugurated by the Chief Guest of the occasion District Youth Service and Sports officer Kargil Mohammad Hussain Rehnuma and Head Master Government High School Baroo Kargil by lighting the Lamp.
Despite being on Fast in the Holy Month of Ramadan Hundreds of students, NCC Cadets and public participated in the camp and performed yoga.
The Chief Instructor of the day was Mohammad Hussain, Yoga Teacher, and Physical Teacher Government High School Shimsha Kharboo.
Chief Medical Officer Kargil Dr Shabir Hussain while interacting with participants at Inqilab Manzil told that Yoga Helps, people living in high altitude areas like Kargil to cope with various altitudes induced diseases. Yoga reduces wear and tear of the heart and produces mental tranquility, greater alertness, flexibility and enhanced tolerances of the harsh weather conditions.
The International Day of Yoga was also observed the at block and sub-divisional headquarters of Kargil District by Block Medical officers where a large number of people Participated.