Regional Urdu symposium held at LAMO
By
Stanzin Dasal
LEH, Mar 03, 2016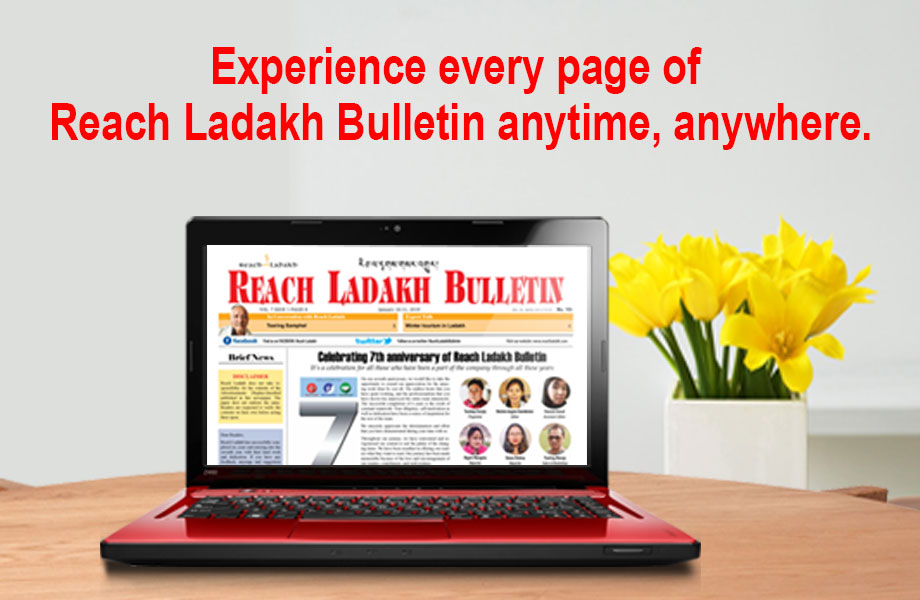 LEH :
A regional Urdu poetic symposium, "Mushaira" was held on 18th February at Ladakh Art & Media Organisation (LAMO), Kharyog. The Mushaira had scintillating poetry from the poets of both Kargil and Leh.
The event was organized by LAMO in collaboration with Khayal Ladakhi Jigmet Nurboo. The Chief Guest to this program was GM Sheikh a renowned social activist from Leh.
The main objective was to promote amity and friendship through poetry and to keep alive the tradition of Urdu poetic dialogue.
Poets from Kargil include, Mohd. Shafi Sagara, Mukhtar Zahid Budgami, Bashir Ahmed Wafa, Sibtay Hassan Kalim, Mohd. Hussain Fayaz, Raza Ahmed,Ghulam Qadir Zaki, Mohd. Asgar Asvi,Mohd Ali Khan and Ghulam Ahmad Khan (Jawan). From Leh,Tsewang Dorjey and Jigmet Nurboo (Khayal Ladakhi) took part in the Mushaira.
Many other guests were also present and enjoyed the day.